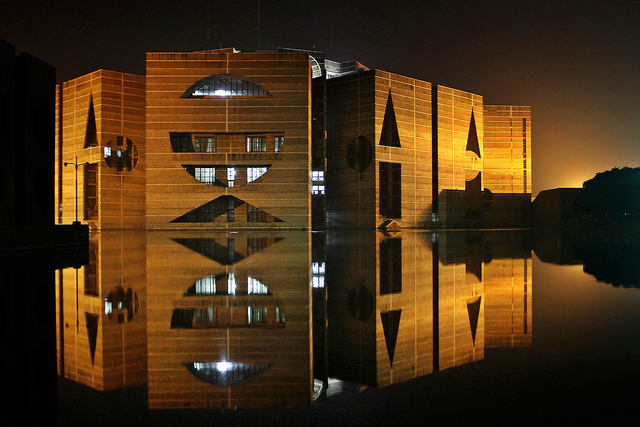 #thenewscompany : Lawmakers today said that Bangladesh has started its journey towards a smart and prosperous nation by 2041 under the leadership of Prime Minister Sheikh Hasina.
Bangladesh has started its journey in line with the dream of Father of Bangabandhu Sheikh Mujibur Rahman as the country will turn into a prosperous and smart within a stipulated timeframe under the leadership of incumbent premier, they said while taking part in the discussion on thanksgiving motion of the President's speech at the Jatiya Sangsad here with Speaker Dr Shirin Sharmin Chaudhury in the chair.
Taking part in the discussion, the lawmakers highlighted different development activities in various sectors including communication, socio-economic, education, youth and sports, information and communication technology (ICT) finished under the leadership of Prime Minister Sheikh Hasina.
The President in his 168-page speech on January 5 last, on the first day of the maiden session in 2023 of the 11th parliament, focused on the country's massive successes in different sectors.
Participating in the discussion, Mohammad Shahiduzzaman of Meherpur-2 said, "The country is now progressing ahead under the leadership of the prime minister…the vision of 2041 that has been announced aiming to build prosperous and smart Bangladesh is now visible".
Sharply criticizing the role of BNP-Jammat, Shahidul Islam of Natore-1 said the BNP-Jammat is now trying to create anarchy and continuously spreading 'rumour' against the country.
Earlier, the chief whip Nur-E Alam Chowdhury came up with a proposal for holding discussion on thanksgiving motion of the President's speech in the House and then it was seconded by treasury bench lawmaker Shamsul Huq Tuku.
Treasury bench lawmakers including Ashim Kumar Ukil of Netrokona-3, Amirul Alam Milon of Bagherhat-4, Bodruddoza Md. Farhad Hossain of Brahmanbaria-1, Aroma Dutta of Women seat-11, Syeda Zohora Alauddin of Women seat-36, Mst. Tahmina Begum of Women seat-41, Shamsun Nahar of Women seat-13, Bangladesh Workers Party lawmaker Begum Lutfunnesa Khan of Women seat-48 and Jatiya Party lawmaker Rustum Ali Faraji of Pirojpur-3, attended the discussion.
The lawmakers also thanked the President for giving a timely speech highlighting the success stories of the government and guiding the nation towards peace, progress and prosperity.
Earlier, they paid a rich tribute to the Father of the Nation Bangabandhu Sheikh Mujibur Rahman for his contribution to establishing an independent Bangladesh.