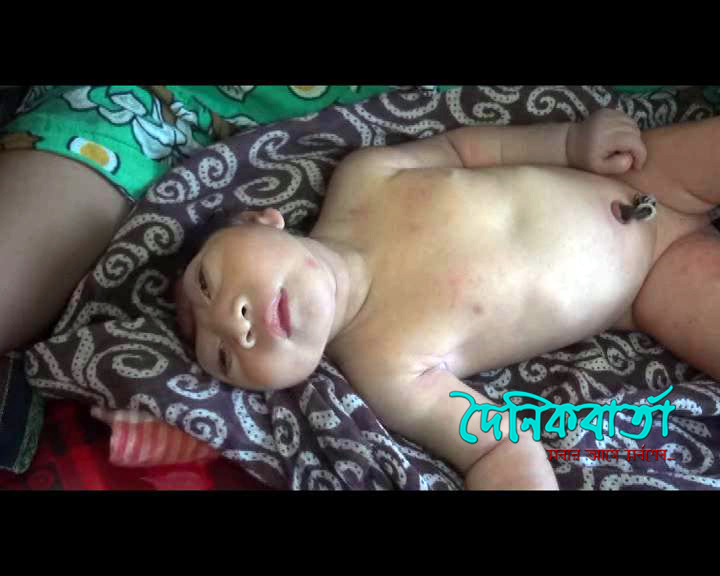 e-News® | The NEWS Company…Dhaka, June 21, 2015 :  A brainless child has born in phulbaria union, kaliakoir, Gazipur. The mother is the wife of Mojnu Miah, after the birth the parents took the baby home.
Doctor Md. Shirajul Islam of Kaliakoir central hospital has led the surgery with gynecologist doctor numanur rahman.. doctor said the baby was born with the incomplete or immature head part, the baby has a whole in the head and after feeding the milk comes out from the whole, apart from the movement of the baby seems normal.
They have also said the baby will not survive. the parents received the discharge certificate and took away the baby home. On receive of the further updates we will publish accordingly.