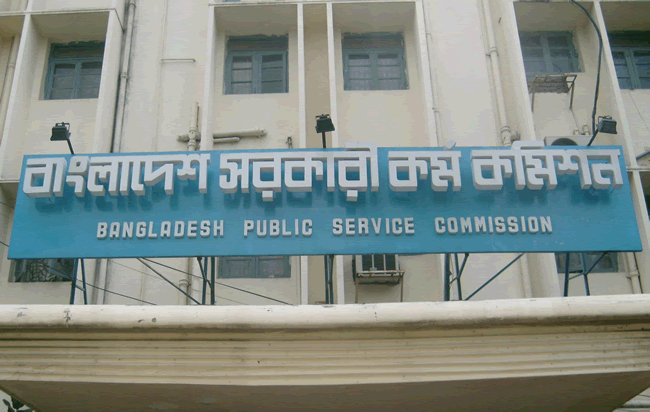 DHAKA, July 8 (e-News)- The Bangladesh Public Service Commission (PSC) today published the final results of the 31st BCS Examination.
A total of five thousand and four hundred and 89 candidates have passed at the examination out of 6500 candidates who attended the viva voce.
The results will be available at the official website of PSC
(http://www.bpsc.gov.bd) after 8:30pm. The results can also be known over mobile phone by using Teletalk Bangladesh Limited.
To get the results, one will have to send an SMS to 16222
after typing BCS 31 Applicant's Registration No.
Viva-voce examination for the 31st BCS was held from February 6 to April 20 this year.
Results of the written examination of the 31st BCS Examination were published on Jan 12 last year, with 6,884 examinees passing the exam.
A total of 10,212 applicants passed the preliminary examination while 1,64, 167 candidates applied in the 31st BCS examination.
CLICK HERE FOR full RESULT   [download id="126″]
@RRAJOWAN