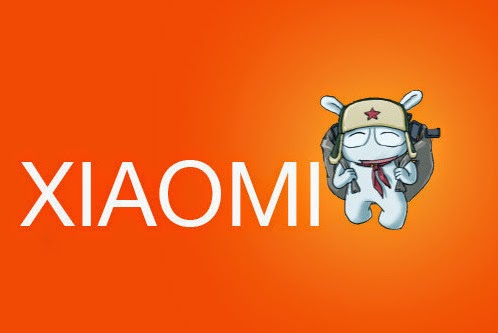 e-News® | The NEWS Company…Madras, August 29, 2015 : Chinese smartphone maker Xiaomi is beginning to spread its wings into more and more markets with the opening of an assembly plant in India. Through a partnership with Taiwanese electronics manufacturer Foxconn, the duo have committed to investing $5bn in manufacturing facilities and research and development in the state of Maharashtra. The Indian government has for some time been trying to expand its manufacturing industry in the country to catch up with similar activity across Asia.
India's Micromax Informatics moved most of its manufacturing operations into China over the years. Now it is said to be considering a move back to its own country. Korean giant Samsung has invested $80m in its operations in India, where it says it plans to open a second plant. Fellow Chinese manufacturers Huawei and Oppo Mobile Telecommunications have expressed interest in opening up shop in India. Xiaomi stands to benefit from India's "business friendly" government, which is pushing a made-in-India movement too, and where the local market is lucrative enough to recoup its investments, says Sreevathsa Prabhakar Managing Director for India and Middle East at B2X. For Xiaomi the news is the next step in steadily growing its international presence. In June it announced that was making phones in Brazil to sell locally. Global vice president, and Brazil-born, Hugo Barra called it "stage one of our Latin America launch."
Growth of a new smartphone giant
Xiaomi has grown aggressively. In the second quarter of this year, it reclaimed its place as China's top smartphone maker. This is impressive for a company that is just over five years old and it is largely thanks to its low price smartphones, which often undercuts the competition. It's a tactic that the company, which is valued at $40bn, is unabashed about and formed the backbone of its Brazil expansion. "[We're] starting with larger developing markets where people are very price-sensitive," said Barra. During its Brazilian launch event, Xiaomi unveiled the first phone it would be selling in the country – the Redmi 2, which cost about $160 at the time. Now the company is looking to do something similar in India by making and selling devices locally to enthusiastic buyers. The low costs will give Xiaomi an edge, says Prabhakar. "They just launched a device [RedMi2] at $110 which is a great price point for a Xiaomi branded device."
Products like the iPhone are still largely aspirational brands, says mobile strategist Curt Prins. This gives a brand like Xiaomi an opportunity to reach more people with more affordable models all the while India is expected to overtake the US as the second largest smartphone market in the world by 2016. Unlike Brazil though, smartphone prices in India aren't as high, says Lilac Nachum, a professor of globalisation and management of multinational companies at Baruch College in Manhattan, so relying on low prices alone won't cut it. But Xiaomi has a reputation for staging elaborate and effective marketing campaigns that have successfully set it apart from its Chinese competitors.
Its marketing and media events have become renowned of late, often featuring flamboyant concert-like shows for Xiaomi fans. "If Xiaomi can use it effectively in India with the necessary local adaptations to make it appealing to India consumers, I believe it would succeed getting a decent foothold in India," says Nachum. Although Xiaomi may achieve success in new markets, it's unlikely it will match the success it has in its homeland, she adds. Competition will be tough but Xiaomi has chosen a very strategic time to enter India. Google's Android One program, which aims to sell rudimentary Android phones in developing markets, has stalled in India and is something the Chinese giant could capitalise on. However, in a recent interview with the Financial Times, Rajan Anandan, Google's VP and managing director for South East Asia and India, said the program would soon be relaunching in the coming weeks. It could potentially sell smartphones as cheap as 3,000 rupees ($45-$50).
Google and Xiaomi are not alone in recognising the importance that India will play in the future of the tech industry. "10 years from now a billion Indians will be online and when we have a billion Indians online we think that's going to make a huge difference to the global internet economy," said Anandan.
Xiaomi's next destination
One way or the other, Xiaomi has its eyes sight on a global market, starting big with major markets like India and Brazil. While Brazil's launch has been described as the company's first step in the Latin American expansion, it has not announced any follow up. "Xiaomi should continue its expansion in Latin America. I am surprised this does not feature in its plans," says Nachum.
"It is a natural move after entry to Brazil, to take advantage of the similarity among countries in the region. With the exception of Argentina and Venezuela there are interesting opportunities to Xiaomi in this region." The company will not be hurting for options though. Africa is another key market for the forthcoming millions of mobile and internet users that are getting online as well as bolstering its presence other countries all throughout Asia.
Russia also presents new opportunities for smartphone makers. Chinese handset maker ZTE expects its sales in the country to triple this year, the company is investing heavily and Xiaomi seems primed to invest big in the country too, having announced plans do so earlier this year. While sales of smartphones like the iPhone are set to stall soon in Russia, a low cost smartphone range may be what the market needs.