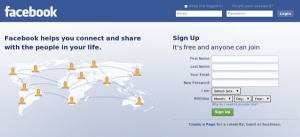 If your Facebook friends fondly recall that ice cream shop downtown or the crazy guy who used to dance around the park, you've probably read about it lately on Facebook.
And it might be a sign of things to come. Facebook seems to be experimenting with some changes to the News Feed at the same time the site's longstanding "You Know You're From …" groups are hitting a viral resurgence.
The result? Lots of posts that users probably think are just appearing on the group's wall are instead getting pushed into the News Feed of all their friends.
Facebook confirmed Monday that it's working on some tweaks to the News Feed that may be making the feed a lot more robust (some might say cluttered) in the near future.
"We are currently testing a feature within News Feed that gives people the ability to see what their friends are commenting on and 'liking' as these actions are being taken on Facebook," a spokesman said in an e-mail. "This test includes a small percentage of Facebook users, just a fraction of a percent.
"In the coming weeks, as we learn more from this test, we'll keep making improvements and may expand it to more people."
In the meantime, not everybody's thrilled about the work in progress.
"Wow that #YouKnowYoureFrom thing on #facebook got really old really quick," one Twitter user wrote Thursday morning. There were a couple of more tweets, but they can't be quoted in polite company.
Some users who had been posting to "You Know You're From" pages (and most cities of any size probably have one by now) said they had no idea that their friends were seeing all of the comments. Typically, writing on the wall of a group or fan page keeps the conversation there.
Source : CNN