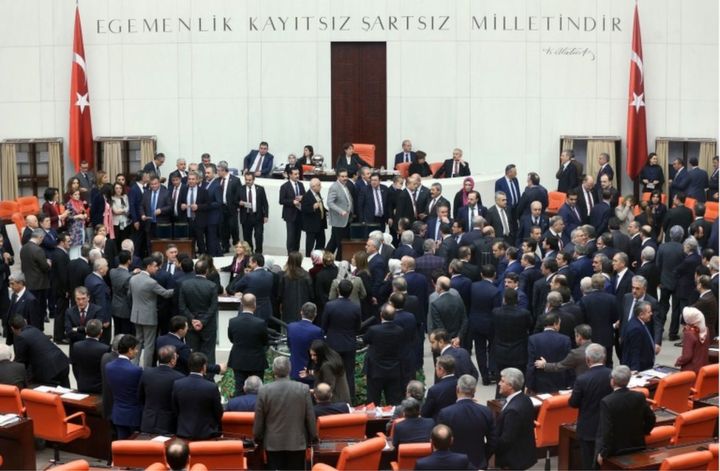 #thenewscompany : – The 'Yes' campaign to give Turkish President Recep Tayyip Erdogan expanded powers was ahead in a bitterly-contested referendum on Sunday that will determine the country's future, according to results based on more than half of the ballot boxes counted.
The 'Yes' campaign won 56.8 percent of the vote while the 'No' campaign has mustered 43.2 percent, the election commission said in figures quoted by the NTV channel, in a count based on 55 percent of the ballot boxes.
The result could still change as more ballot boxes are counted across the hugely diverse country following the close of polls at 1400 GMT.