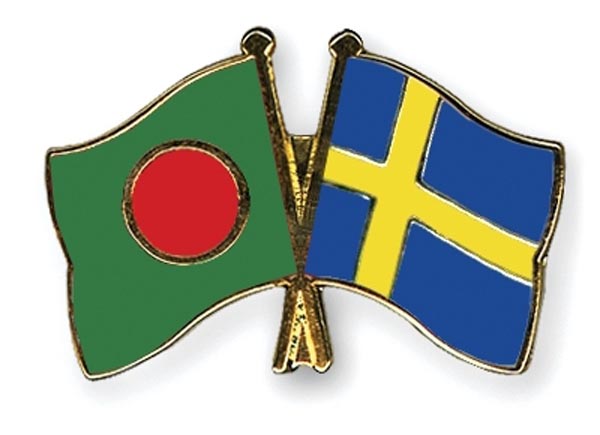 e-News® | The NEWS Company…Dhaka, October 06, 2015 :
Swedish Ambassador in Dhaka Johan Frisell has said his country wants to further diversify trade relations between the two countries to the benefit of people from both Bangladesh and Sweden. The Swedish Ambassador said this while making a presentation on Bangladesh-Sweden relations at a function in the city arranged for members of that Diplomatic Correspondents Association, Bangladesh (DCAB) on Sunday night. First secretary (Political and Commercial Affairs) Mia Hallen and first secretary (development cooperation) Marcela Lizana Bobadilla and other officials of the Embassy were present.
The Ambassador described various aspects of the bilateral relations and prospects of strengthening relations in new areas of cooperation. On trade flow, Johan Frisell said he is here to boost trade flows in both directions, from Bangladesh to Sweden and from Sweden to Bangladesh. He also described the cooperation in Bangladesh's health, education and women's empowerment and laid emphasis on making the achievements sustainable. The Ambassador also highlighted activities of SIDA – Swedish International Development Cooperation Agency – which is encouraged to develop and apply innovative forms of cooperation and financing, including results-based aid.
Talking about cooperation in the RMG sector, he said H&M, the Swedish multinational retail-clothing company known for its fast-fashion clothing for men, women, teenagers and children, buys annually RMG worth US$ 5 billion from Bangladesh. Meanwhile, the results strategy for Sweden's international development with Bangladesh says inclusive and sustainable growth is an important condition for Bangladesh to make progress in its quest to become a middle income country, according to #thenewscompany.