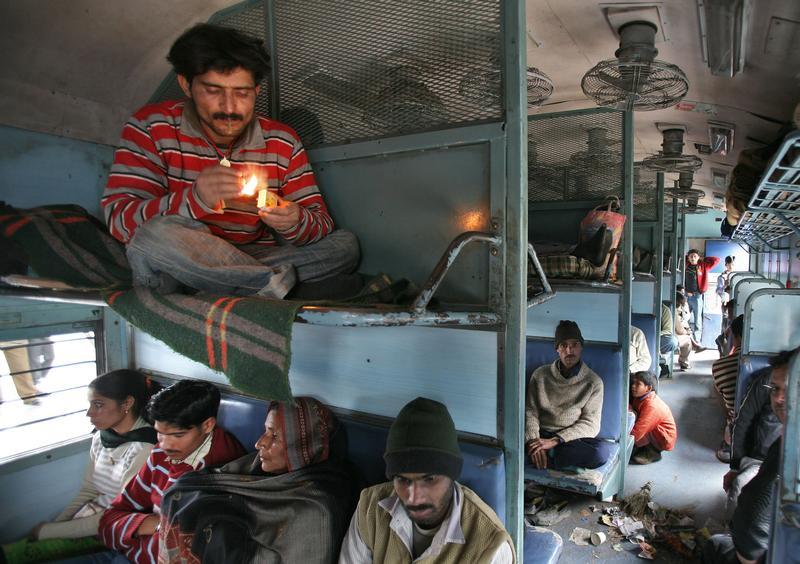 It's been nearly five years since India banned smoking in public places, but you wouldn't know it from talking to Sugandha. The jeans-clad woman in her twenties is standing at a subway entrance in New Delhi as a man smokes a cigarette a few steps away, indifferent to how the fumes annoy passersby.
"We can't say anything to anyone," she said. "They won't take it positively."
That's the state of things as the annual No Tobacco Day rolls around on May 31. In a country where efforts to ban people from spitting and urinating in public have met with little success, people still openly flout restrictions on smoking.
Khushbu, Sugandha's bespectacled friend, said smokers are a nuisance. He aims stern, disapproving looks at them to shoo them away.
That doesn't always work, especially in offices where someone's boss might be the culprit. Sugandha says she's uncomfortable around her colleagues when they come back from a cigarette break. To her, the smell is nauseating. Worse, she can't tell them to stop.
The sale of tobacco products near schools and to people under the age of 18 is prohibited, but violations are easy to spot. In Noida, east of Delhi, people smoke by malls entrances, hospitals and subway stations. Passengers and porters light up at railway stations. Gutka, a popular and banned form of chewing tobacco, is sold on the sly.
Government officials say their anti-tobacco campaigns are making a difference.
"The number of people smoking in public places is significantly less if you compare the situation to what it was some two to three years ago," said Suresh Kumar Arora, a doctor and a senior health officer in the Delhi government.
The Delhi health department has eight raiding squads – each comprising a doctor, a paramedic and a police constable – that fine people for smoking in public, and educate them about the ills of tobacco use. The fine amount increases cumulatively with each offence up to a maximum of 200 rupees (around $4) – less than the cost of a coffee at a Starbucks in New Delhi.
Arora said getting data on the number of smokers penalised would be difficult.
With a lack of smoking rooms in the country, the temptation to grab a smoke outside during the work day is strong. The definition of "open spaces", referred to in India's anti-tobacco rules, is not clear either.
Public health activists want changes in the government's anti-tobacco laws, which they describe as toothless.
"Till the time the influence of the tobacco industry in our ministry of health and within WHO (exists), it is very difficult to bring in a powerful legislation," said activist Hemant Goswami.
As if to prove Goswami's point, an executive at a multinational company nonchalantly took a drag next to a bus stop on a hot summer day in Delhi.
"I know it's banned," the well-groomed man said as he checked his BlackBerry for messages. "But I don't care."
Sorry, Doctor Arora; he declined to give his name.
The WHO warns that by 2030, 8 million people will lose their lives to smoking-related illnesses each year. With the global tobacco epidemic killing nearly 600,000 second-hand smokers each year, it's clear that these people need some kind of protection from the government. Stronger, better legislation to curb tobacco use seems like a good way forward. What do you think India should do? Please share your thoughts.
Source : Reuters