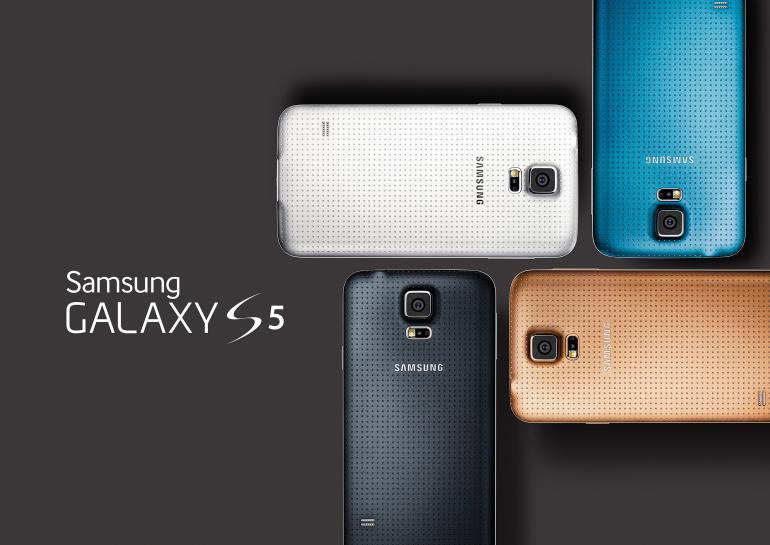 Those waiting to get their hands on Samsung's latest flagship smartphone won't have to wait much longer. AT&T has just announced that it will start accepting preorders for the Galaxy S5 on March 21 at ATT.com and in AT&T stores. You can get the S5 for $199 with a two-year plan or $25 a month with AT&T's Next 18 early-upgrade package, and the devices are expected to ship in early April.
Samsung made waves when it announced the eagerly anticipated follow-up to its popular S4 in February. The Galaxy S5 packs an iPhone 5s-like fingerprint scanner on its home button but also offers a built-in heart-rate monitor and a sharper 16 MP rear camera. With a redesigned S Health app, the heart-rate monitor (on the back of the phone) makes it a great companion for fitness nuts.
Fans of larger screens will also love the S5's brilliant 5.1-inch 1920 × 1080p display. Thanks to a 2.5 GHz quad-core Snapdragon 801 CPU backed by 2 GB of RAM , the S5 will likely offer speedy Android 4.4.2 KitKat performance. Getting the S5 on AT&T's solid 4G LTE network will provide decent mobile browsing speeds, too, although the carrier came in third place in our 4G showdown in Manhattan.
Alongside the Galaxy S5, AT&T will also offer preorders of Samsung's smartwatches Gear 2, Gear 2 Neo, and fitness band Gear Fit. The Gear 2 will sell for $299, while the Gear 2 Neo and Gear Fit will cost $199. All of the above are expected to ship in early April as well.
@rrajowan