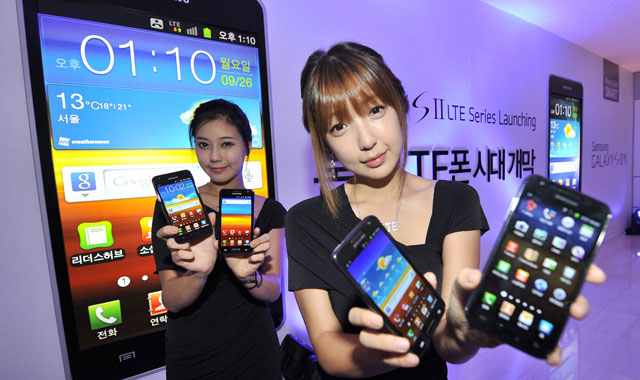 Apple's iPhone has failed to win a prize at the Stuff Magazine awards for the first time.
Despite the popularity of the iPhone, Samsung's Galaxy S II was the winner of the Phone of the Year gong.
It is the first time in three years that Apple's mobile phone has missed out.
Perhaps predictably, Apple's iPad 2 won Tablet of the Year and the firm also triumphed in the Computer of the Year category, thanks to its latest MacBook Air model.
Sky was also among the winners. Sky Go was awarded the App of the Year prize by the publication.
It allows users to watch Sky content on their mobile device or tablet using a wireless connection.
Sky Go triumphed over Apple's popular GarageBand for iPad and the Biophilia application devised by the singer Bjork to tie in with her latest album.
The big winner on the night was computing firm Asus whose Eee Pad Transformer was crowned as Stuff's Gadget of the Year.
Elsewhere, Nintendo's 3DS handheld console won the Gaming Gadget of the Year prize despite slow sales of the product.
Rockstar Games' 1950s detective thriller LA Noire was named Game of the Year.
Stuff magazine's editor Will Findlater said the awards showed the gadget world is "more innovative and exciting than ever" despite the economic downturn.
Source : Sky News