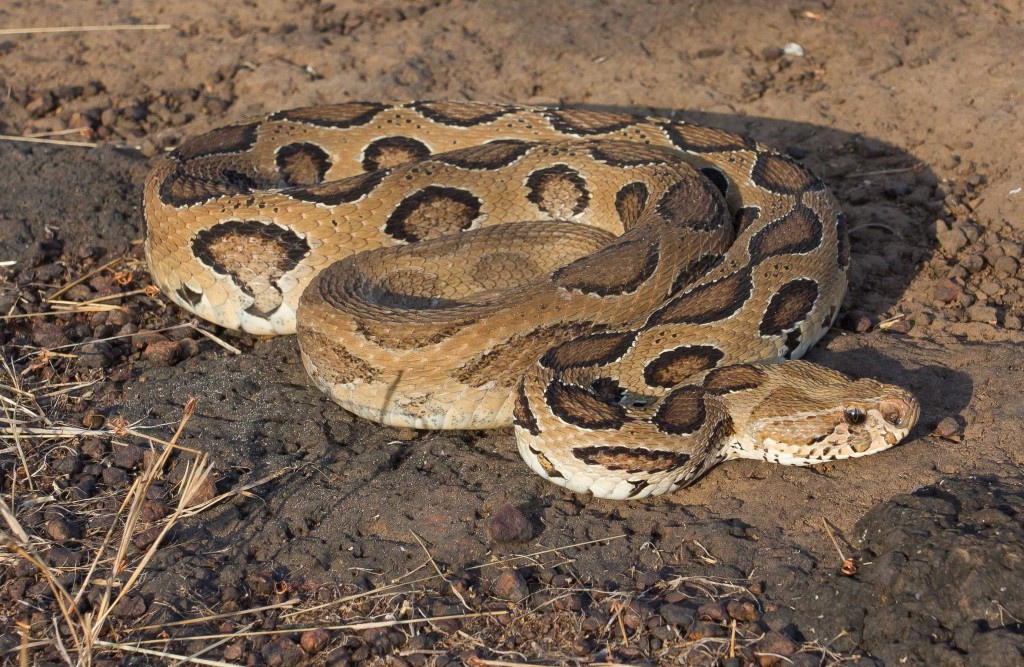 e-News® | The NEWS Company…RAJSHAHI, Oct 10, 2014- Russel's viper, a critically endangered snake species, was released in Forhadpur Forest under Godagari Upazila of the district today.With assistance of local people, officials of Wildlife Management and Nature Conservation Division rescued the endangered snake species from Agradigun area under Dhamuirhat Upazila of Naogaon district on September 29 last.
Mollah Rejaul Karim, Divisional Forest Officer of Wildlife Management and Nature Conservation Division, said number of different species of snake has been declining abnormally at present due to unusual shrinkage of food and habitat and trafficking of snake. He, however, said the Rajshahi region has been declared as distribution zone of the snake.
Rejaul Karim said there is no alternative to preserve and protect the wildlife for ecological balance. The wildlife population has been gradually declining due to various reasons including shrinkage of their habitat. So, time-fitting measures are needed,  He stressed the need for more public awareness about importance of the wildlife. Existence of wildlife including turtle, snake, crab and birds is very important for protecting the biodiversity.
Wildlife sanctuary is very important in terms of highlighting significance of those and nature among the general public. So, ensuring security to the wildlife has become an urgent need, he added.