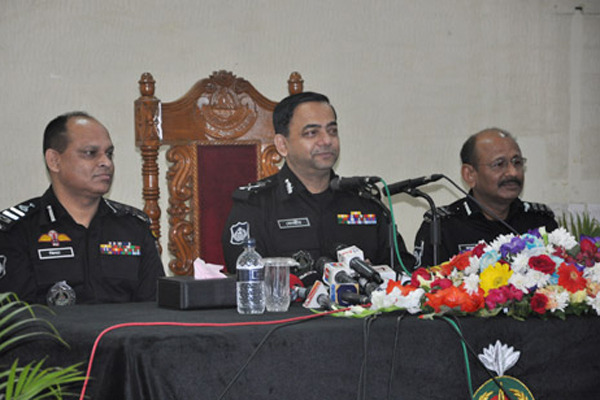 #thenewscompany – Director General (DG) of Rapid Action Battalion (RAB) Benazir Ahmed today said the elite force has been given top priority to control militancy and terrorism with utmost sincerity to build the society free from terrorism.
"The main duty of RAB is to control militancy and terrorist activities, so they have been given top priority to curb terrorists and militants from the next working plan," he told newsmen at a function at its headquarter at Kurmitola.
The elite anti-crime forces celebrated its 12th founding anniversary and the 46th Independence and the National Day. The day's programme started in the morning. The RAB was established 12 years ago to control terrorism and militancy and the force successfully brought law and order under control, Benazir said. The director general said the elite crime-busting force could win the hearts of the people within a short period of time through its anti-crime activities.
With a view to fighting terrorism, the RAB was formed with members from seven departments along with civil people on March 26 in 2004 and it started operation on July 21 the same year, he added. The force has the highest number of forensic laboratories and it has already prepared a criminal database and jail database.
"There is no alternative to identifying criminals to control militancy, but the RAB doesn't investigate all cases, except selected and sensational ones," the director general added. Additional Director Generals (ADGs) Colonel Ziaul Ahsan, Dr Aftab Uddin Ahmed, Chief of Intelligence Department Lieutenant Colonel Abul Kalam Azad, Director (Media) Commander Mufti Mahmood Khan and officials of all battalion were present at the function. Later, the RAB chief inaugurated an Automated Teller Machine (ATM) booth by cutting ribbon installed by the Trust Bank at RAB headquarters.