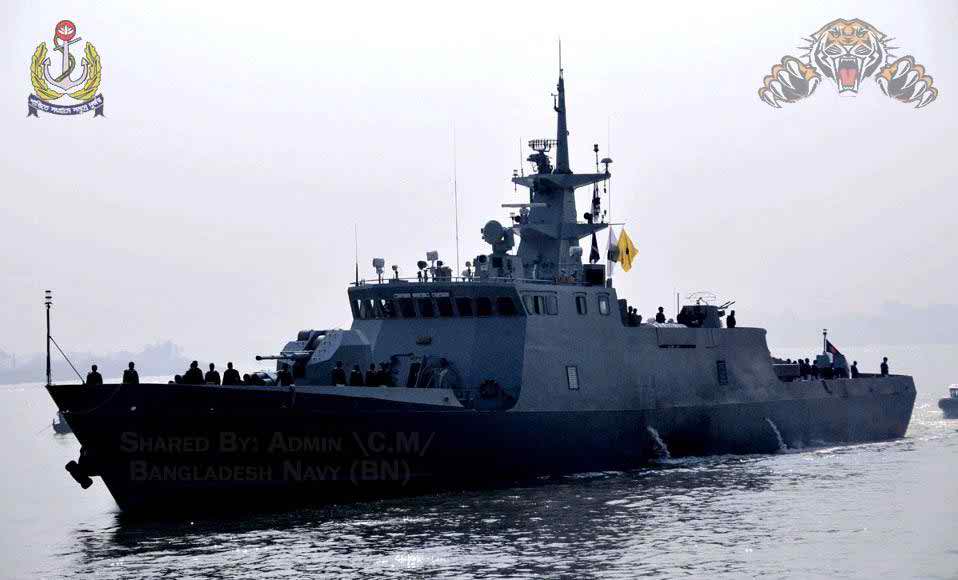 e-News® | The NEWS Company…DHAKA, March 4, 2015 : The government will procure four patrol vessels for Bangladesh Coast Guard to gear up its activities in the coastal areas. The Cabinet Committee on Government Purchase (CCGP) today gave nod to the procurement proposal of the vessels. Finance Minister Abul Maal Abdul Muhith chaired the meeting held at the cabinet division.
"The vessels will be procured from the Italian Navy under government-to-government level agreement," Mustafizur Rahman, Joint Secretary of Cabinet Division, told reporters after the meeting. He added, "The four Minerva class corvette offshore patrol vessels will require cost of 10.50 crore Euro." Apart from the vessels for Coast Guard, the Joint Secretary informed, the CCGP approved another 11 procurement proposals.
The other proposals are: Dredging work by cutter dredger for improving navigability of Khulna-Gajirhat-Bardia-Manikdha (Taka 112.45 crore), dredging work by cutter suction dredger for improving navigability of Dilalpur-Ghoradigha-Chamraghat-Nikli-Netrokona (Taka 63.32 crore), procurement of six ships for Bangladesh Shipping Corporation with Chinese financial assistance (Taka 1,811 crore), consultant appointment following Quality and Cost Based Selection for Construction of 1.05 metric tons capacity food godown (Taka 11.99 crore) and procurement of Line Hardware and Insulator under Up-gradation of Rural Electricity Distribution System Dhaka, Chittagong and Sylhet Divisions (Taka 33.33 crore).
In addition, two proposals of Bangladesh Railway, two proposals of Dhaka WASA and Coastal Road Construction in Chittagong were approved in the purchase committee meeting.