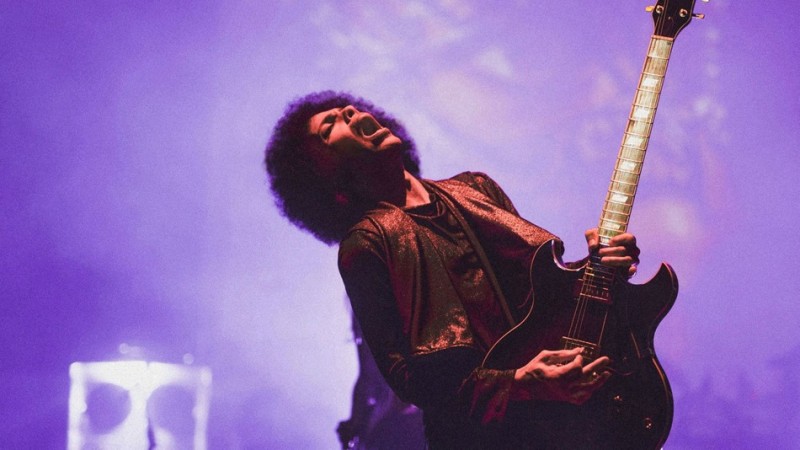 e-News® | The NEWS Company…PARIS, August 09, 2015 : Prince, who memorably proclaimed "the Internet's completely over" in 2010, is now courting fans on Jay Z's Tidal with a new album exclusively for the music platform. The funky HITNRUN album will become available to stream on Tidal on Sept. 7, Prince and Tidal announced Friday. The project, his 36th studio album since his 1978 debut For You, will feature "HARDROCKLOVER," a sexy summer joint he released in July.
The 57-year-old entertainer has struck up a strong relationship with Tidal this year, having released "Baltimore" on the platform. The ballad honors 25-year-old Freddie Gray, whose death incited protests in the city regarding police brutality. Prince also partnered with Tidal to put on the Rally 4 Peace concert in Baltimore, where he performed the song.
"After one meeting, it was obvious that Jay Z and the team he has assembled at Tidal recognize and applaud the effort that real musicians put in2 their craft 2 achieve the very best they can at this pivotal time in the music industry," Prince wrote in a statement. "Secondly, Tidal have honored Us with a non-restrictive arrangement that once again allows Us to continue making art in the fashion We've grown accustomed 2 and We're Extremely grateful 4 their generous support," Prince continued.
"And lastly, in the tech-savvy, real-time world We all live in 2day, everything is faster. From its conception and that one & only meeting, HITNRUN took about 90 days 2 prepare its release. If that's what freedom feels like, HITNRUN is what it sounds like."