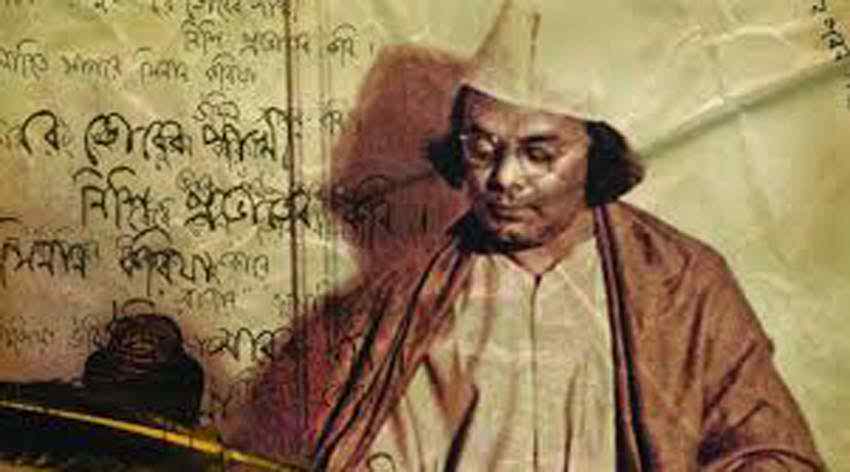 #thenewscompany – President Md Abdul Hamid and Prime Minister Sheikh Hasina paid rich tributes to the memory of National Poet Kazi Nazrul Islam on the occasion of his 117th birth anniversary tomorrow. In separate messages on the eve of the day, they prayed for the eternal peace of his departed soul and wished success of all programmes marking his birth anniversary.
The President said in his message that Nazrul Islam is a time-winning poet in Bangla language and literature. He is known as the 'Rebel Poet' in Bangla literature and 'Bulbul' (nightingale) in the arena of modern Bangla song, he said, adding that the poet's colourful life and creative works are sources of endless inspiration for all, he added.
The President noted that the time-winning creations are invaluable resources of Bangla literature and world literature as well. Nazrul's poems and songs had inspired the nation during the great Liberation War, he added.
"We got inspirations from his write-ups during every democratic movement, including the anti-British movement, language movement, mass upsurge of 1969 and the Liberation War," the President said.
He expressed firm conviction that the new generation would enrich themselves through the practice of Nazrul and make meaningful contributions in building happy and prosperous Sonar Bangla.
In her message, Prime Minister Sheikh Hasina said Kazi Nazrul Islam was a poet of humanity, equality, and rebellion.
"He is the 'bulbul' (nightingale) of modern Bangla songs. He emerged in Bangla literature as a comet," she said.
Nazrul had multifarious talents. He is not only the rebel poet, but also a story writer, novelist, essayist, journalist, editor and translator at the same time, she added.
The Prime Minister said Nazrul was a symbol of non-communalism and nationalism and he was vocal against oppression and exploitation.
His songs and poems had encouraged anti-British movement in the subcontinent and later those had inspired people of Bangladesh during the War of Liberation, she added.
Referring to Nazrul's stay in Trishal, Comilla and Dhaka, Sheikh Hasina said Bangladesh's nature, people and the people's love and respect had attracted the poet profoundly.
She recalled that Bangabandhu had brought the poet to Bangladesh from India and offered him citizenship.
She said the poet had a dream to establish a non-communal and discrimination and exploitation-free peaceful society.
"We've been working to establish this society," she added.