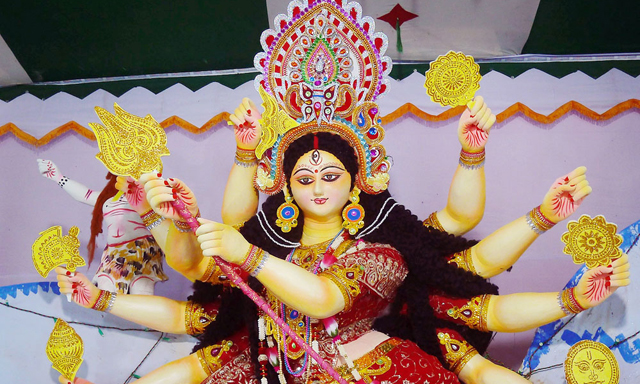 e-News® | The NEWS Company…DHAKA, Sept 29, 2014 -President Md Abdul Hamid and Prime Minister Sheikh Hasina today felicitated the Hindu community on the occasion of Durga Puja.
The president in his message said that religious functions play a vital role in creating empathy between religious groups and uniting people. He also said "Bangladesh is a unique example of communal harmony in the world" and hoped it would inspire all to contribute better to national development.
"We all hope that the Sharadiya Durgotsab would further consolidate the bonds of friendship and fraternity among the religious communities," the president said. The prime minister in her message said that the Sharadiya Durgotsab is not only a festival of Hindus but of all communities, irrespective of religion.
"The main theme of Durga Puja is the victory of good over evil and prayer for truth and beauty," she said. She also said that Bangladesh is a safe abode for people of all religious persuasions. "Our constitution ensures equal rights of the people of all faiths, irrespective of color, creed or gender," she said.
Sheikh Hasina hoped that the thousand-year old bond of communal harmony of Bangalees would be retained with the united effort of all to create a "Sonar Bangla," as envisaged by the Father of the Nation Bangabandhu Sheikh Mujibur Rahman.