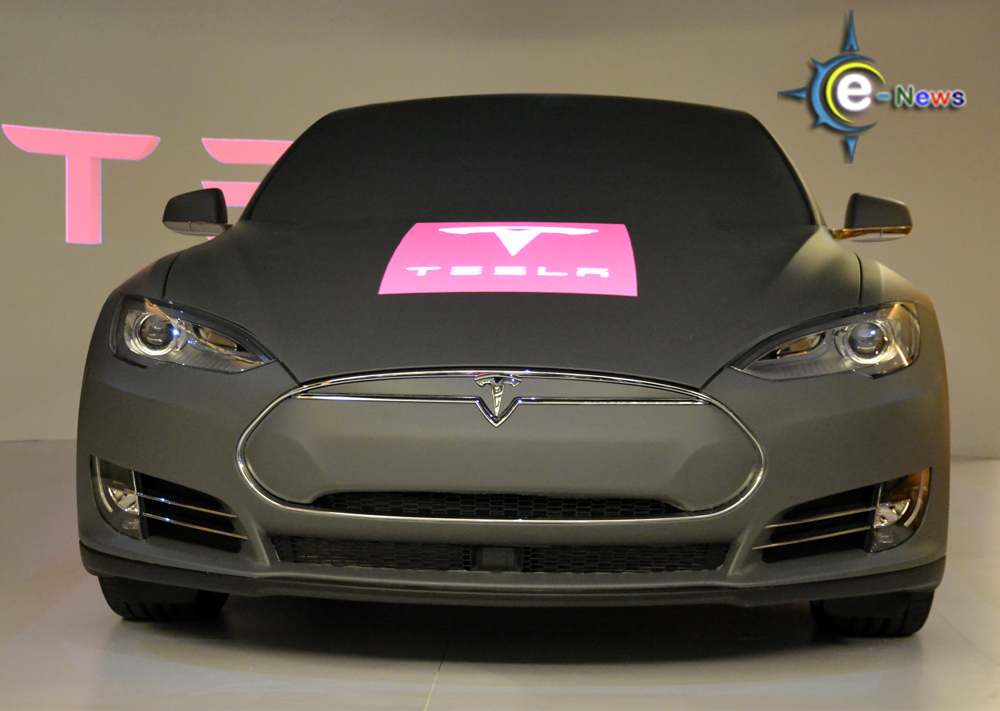 e-News® | The NEWS Company…Singapore, June 6, 2015 : Panasonic Strengthens its B2B Focus with Launch of New Business Technology . Unveils Seven New Products and Solutions at Asia's Leading ICT and Broadcasting Industry Tradeshow.
Panasonic, a leading provider of business technology solutions, announced  today at CommunicAsia2015 and BroadcastAsia2015 seven new products and solutions for Asia Pacific markets as part of its commitment to strengthen its B2B business in the region. Targeting government  and commercial enterprises of all sizes, the new solutions range from data storage, ruggedized mobile  devices and mobile surveillance solutions to professional broadcast video equipment and 4K+ projectors.
With the establishment of Panasonic System Solutions Asia Pacific on 1st April 2015, the company is set  to tap on the increasing infrastructure investments across the region and the rapid demand growth across different industries including mobility, business communication, entertainment, and public safety. Panasonic System Solutions Asia Pacific is expected to increase its sales by 20% every year until financial year 2018.
"Asia Pacific is a fast-growing dynamic marketplace, and presents huge opportunities for Panasonic  across all our B2B business segments from integrated solutions to audio visual products," said Mr. Hiro Sakamoto, Managing Director of Panasonic System Solutions Asia Pacific. "Our commitment to  delivering total end-to-end solutions in the region is an integral part of our growth strategy as we work towards our corporation vision, which is building a better working world for our customers."
By building on its strong heritage in engineering and retaining the company's core expertise in consumer  electronics, Panasonic has benefited greatly from its focus on B2B markets. The company's global annual  profit increased by 49% to ¥179.49 billion (US$1.5 billion) in the last fiscal year. This momentum is set  to continue with Panasonic targeting to grow sales of its audio visual (AV) and information and  communications (ICT) solutions from ¥1.22 trillion (US$12.54 billion) to ¥1.5 trillion (US$12.54 billion) in  the next five years. In order to achieve this target, Panasonic has moved its strategic focus to expand its  B2B business beyond hardware and equipment. The company will provide complete offerings that  encompass customised system solutions and services that are beyond customer's expectations.
The new products and solutions launched today are:
Fully-rugged, 5-inch Handheld Tablet: The newest addition to Panasonic's line of rugged mobile  devices, Toughpad FZ-X1, has a rating of IP68, is dust resistant and can be immersed in water up  to 1.5 meters for 30 minutes. Designed for mission-critical mobile workers, the new enterprise-class handheld tablet runs the AndroidTM 4.2.2 operating system and comes with voice and data connectivity.
World's Lightest 4K+ 3-Chip DLPTM Laser Projector: The most compact and lightweight projector  of its kind, the PT-RQ13K employs Quad Pixel Drive technology to deliver extremely detailed,  film-like Extra 4K+ image quality; giving it the flexibility and capability that is ideal for large  exhibition venues, virtual reality theatres, control room, rental and staging applications.
High Definition Visual Communications (HDVC) System: The latest Panasonic HDVC KX-VC1600  system comes with 10-site connection, full-HD video quality, dual network capabilities and  multi-device options, allowing businesses to connect in more flexible ways and supporting  productivity as well as operational efficiency for the mobile workforce.
Blu-Ray Data Archiver: Panasonic's Blu-Ray Data Archiver LB-DH8 series brings together the best  in optical disc drive, media, and robotics technologies for a scalable modular expansion  configuration that can support and protect data for long-term storage at lower cost and lower  power consumption.
Handheld 4K Camcorder: The new AG-DVX200 debuts as the world's first 4/3- type large format,  4K integrated zoom lens camcorder. Its newly designed body provides excellent mobility and the  advanced large format sensor produces stunning artistic and highly detailed images.
Wireless In-Vehicle Surveillance Solution: Panasonic's new solution provides a fully-automated,  scalable, onboard surveillance for transport systems with fixed broadband communication and  automatic uploading via WiFi network designed to enable fleet operators to better anticipate  operational issues, improving business operations and increasing cost efficiency.
Video Archive Solution Service: Panasonic announced partnerships with Infinite Studios and  Goldenduck to offer a one-stop video archiving solution service for content owners that  enhances content management workflow to saves time, costs and space.
The company will also showcase a special truck outfitted with Panasonic ruggedized devices and  wireless surveillance system at CommunicAsia. The 3D mapping capability of Panasonic projectors will  also be featured on the latest Tesla Model S electric car at BroadcastAsia to demonstrate new innovative  uses for projection within the rental and staging market.
For more information on the new products and solutions:  https://www.panasonic.com/sg/corporate/news.html
About Panasonic System Solutions Asia Pacific :
Based in Singapore, Panasonic System Solutions Asia Pacific is the B2B solutions division of Panasonic  Asia Pacific Pte Ltd, the South East Asia and Pacific (APAC) subsidiary of Panasonic Corporation.  Panasonic System Solutions Asia Pacific delivers B2B solutions for government and commercial  enterprises of all sizes that cover unified business communications, mobile computing, data storage,  security and surveillance, retail point-of-sale, visual communications (projectors, professional displays,  digital signage) and imaging network solutions (broadcast and professional video).