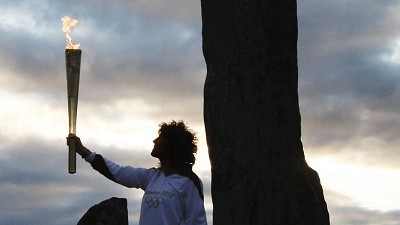 London 2012 torches are available from an official online auction throughout the Torch Relay, organizers said.
The sale – at www.london2012.com/auction – "not only offers fans the chance to own a piece of history but helps subsidise the cost of torches for torchbearers," London 2012's commercial director Chris Townsend said.
The money will be used to help stage the Games.
Each torch will be packaged in an Olympic Torch Relay collectors box and come with a certificate of authenticity and unique serial ID number.
Each torch will be available on the auction website for approximately 7-14 days.
Torches will be released in special limited editions marking significant moments along the relay.
Sporting items used in Olympic competitions such as the baton from the men's 4×100 relay, a beach volleyball from the Horse Guards Parade competition site and tennis balls from Wimbledon will also be made available during the Games.
Source : Orange