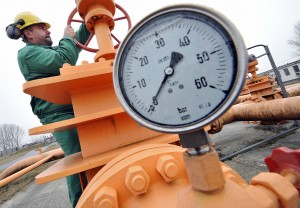 Misuse of natural gas in the industrial sector, including fertilizer factories, has been terrifyingly increasing as no modern machinery and equipment have yet been set up, survey said.
Without checking such misuse of gas, the country has a little probability of becoming an energy efficient country overcoming gas deficiency, experts said.
About 250mmcf natural gas is reportedly being misused daily in the sector against production of 2240mmcf. If such drainage could be stopped, it is possible to give gas connection to as many numbers of houses enjoying gas facilities, according to a survey carried out by Titas Gas Transmission and Distribution Company Ltd (TGTDC).
The survey reported last week, about 150mmcf gas is being misused daily for using old machinery and steam boilers, and inefficient use of energy. While, 100mmcf gas is misused in the household. The report, however, released the domestic users from the full responsibility of misuse.
Karnaphuli Fertilizer Company, a private-public joint venture project, consumes 23000 cubic feet of gas to produce one tonne of fertilizer compared with Jamuna fertilizer factory consuming 32000 cubic feet.
Ashuganj Fertilizer factory needs 52,000 cubic feet of gas for producing one tonne of Urea, but Fenchuganj Fertilizer factory consumes 75,000 cubic feet of gas for the same.
"If the efficient utilization of gas is ensured, daily consumption may not exceed 1700mmcf," it noted.
Gas consumption by the Karnaphuli Fertilizer Company remains low compared with the state owned fertilizer factories as it is using modern machinery for production. Old and outdated machinery are being used by the public fertilizer consuming huge amount of gas, according to the survey also reveled.
Petrobangla Chairman Prof Hossain Mansur told New Nation on Friday "We want to stop such misuse of natural gas, but it is quite impossible without replacing the machineries." " As we have limited gas resources, we should be careful about its proper use," he added.
Prof Ijaj Hossain, an energy expert, said " The governments in the past were not serious about misuse of gas. But the matter has now taken a alarming stag.
He, however, suggested to the government for taking immediate steps to stop such leakage of the costly hydrocarbon and adopt a policy keeping provisions that industries must be set up with efficient and energy saving modern machinery.
Source: Energybangla.com