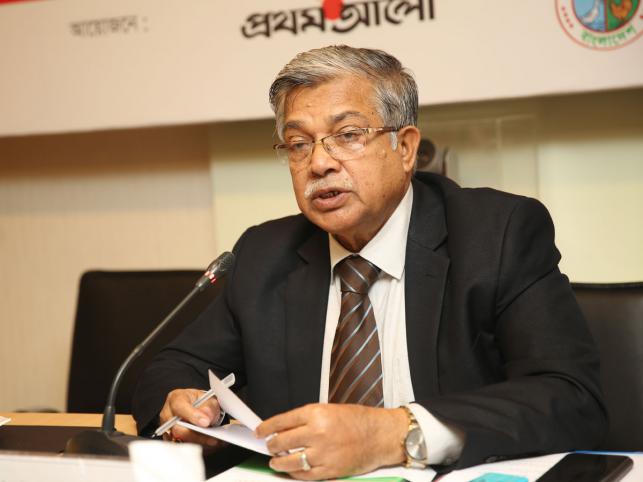 #thenewscompany : Fisheries and Livestock Minister Narayon Chandra Chanda today urged the country's scientists and fisheries officials to work for inventing area-wise and environment-friendly technologies fish farming.
"We will take initiatives to ensure a healthy environment, safe food and safe abode for fish by holding inter-ministerial meetings," he said and underscored the need for dragging rivers and preventing water pollution.
The minister was addressing the inaugural function of a workshop titled 'Fisheries Sector in Development Spree: Sustainable, Self-Sufficiency and Sustainable Development Goals (SDGs) Perspective' at Krishibid Institution Bangladesh (KIB) auditorium in the city's Farmgate area with Secretary of Fisheries and Livestock Ministry Md Raisul Alam Mondal in the chair, said an official release here.
Senior Secretary of Public Administration Ministry Dr Md Mozammel Haque Khan addressed the function as special guest while DOF Director General (DG) Md Goljar Hossain, Professor of Sylhet Agricultural University's Dr Nirmal Chandra Roy, Bangladesh Fisheries Research Institute (BFRI) DG Dr Yahiya Mahmud also spoke in the function, among others.
Deputy Director of Fish Inspection and Quality Control (FIQC) of the Department of Fisheries (DOF) Saleh Ahmed presented a keynote paper in the workshop highlighting the country's achievements in the fisheries sector and current status of DOF and its future plan.
Addressing the function, the speakers underpinned the need for sustaining the country's self-sufficiency in the fisheries sector to attain the SDGs by 2021.
First class officials of the Department of Fisheries (DOF) from across the country took part in the workshop.