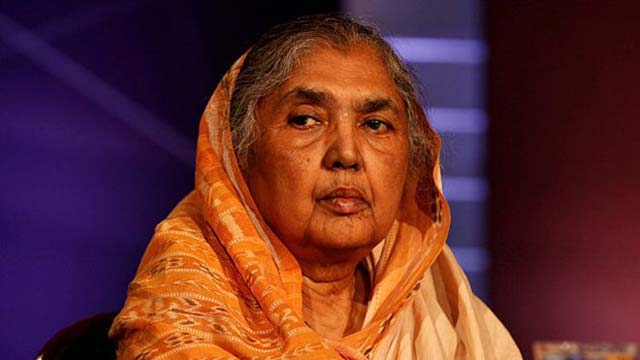 e-News® | The NEWS Company…JAHANGIRNAGAR UNIVERSITY, December 04, 2015 : Agriculture Minister Matia Chowdhury today urged scientists to intensify their research work for protecting plant diversity to maintain ecological balance.
"The diversity of plant life is an essential underpinning of most of our terrestrial ecosystems. Humans and most other animals are almost totally dependent on plants, directly or indirectly," she told the inaugural function of a two-day "Annual Botanical Conference" at Jahir Raihan auditorium of Jahangirnagar University (JU). Botany Department of JU and Bangladesh Botanical Society (BBS) are jointly organizing the conference.
State Minister for Women and Children Affairs Meher Afroze Chumki, JU Vice-Chancellor Professor Dr. Farzana Islam, Pro-VC Professor Dr. Abul Hossain and Treasurer Professor Dr. Abul Khair, among others, addressed the inaugural function with President of BBS Professor Dr. Syed Hadiuzzaman in the chair. Matia said Bangladesh has achieved self-sufficiency in food as the present government has taken necessary initiatives to promote scientific research for developing high-yielding varieties of crops.
She urged scientists to work with devotion and sincerity for protecting all kinds of plants, which is very important for bio-diversity and ecological balance.