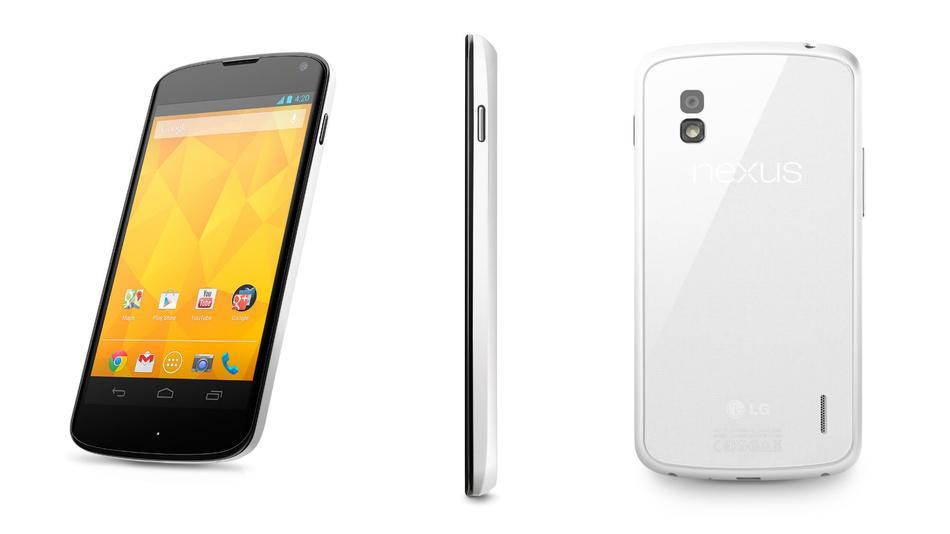 LG officially launched the Nexus 4 White, a milky-colored version of its black Nexus 4 smartphone, created in collaboration with Google. Aside from color, the two phones are identical.
The Nexus 4 White sports a 4.7-inch, 1280×768 pixel screen, a Qualcomm Snapdragon S4 Pro processor and 2GB of RAM memory.
SEE ALSO : Google Reveals Nexus 4, Nexus 10 and Updated Nexus 7
The phone will be available in Hong Kong starting on May 29, followed by a global rollout in selected markets in Asia, North America, Europe and the Middle East over the next several weeks.
Source : Mashable