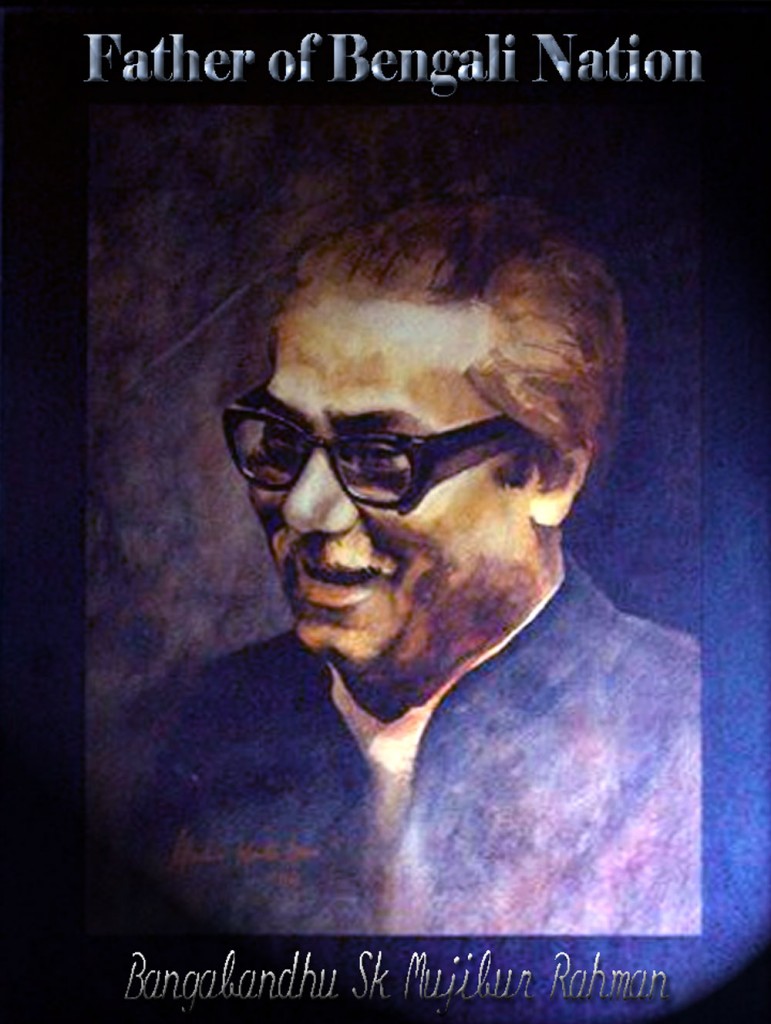 The nation is celebrating the 92nd birth anniversary of Bangladesh's founding father Bangabandhu Sheikh Mujibur Rahman on Saturday.
The day is observed as National Children Day with all educational institutions across the country marking the day.
President Zillur Rahman and prime minister Sheikh Hasina have issued separate messages on the occasion.
The president in a statement urged the new generation to be inspired by patriotism.
"The new generation has to be brought up to be 'golden people' so that Bangabandhu's dream of 'sonar Bangla' comes true," he said.
The prime minister separately called on everyone to vow to make Bangladesh a safe abode for the children on the occasion of Bangabandhu's birthday and National Children Day.
Sheikh Mujib was born this day at Tungipara in Gopalganj in 1920. He was the third among six children of Sheikh Lutfar Rahman and Saima Begum.
He grew into a natural leader and guided the Bengalees through a struggle for freedom from oppressive Pakistani rulers. Later, he became the first president of the independent Bangladesh.
THE PROGRAMMES
The ruling Awami League has planned elaborate programmes to mark the day.
It will start the day with hoisting national and party flags at the headquarters on Bangabandhu Avenue and party offices across the country. The party workers will place wreaths at the liberation war hero's portrait at Bangabandhu Memorial Museum at Dhanmondi 32.
Later, the president, along with the prime minister, will lay wreaths at the grave of Sheikh Mujib at 10:30am at Tungipara in Gopalganj.
Awami League will also organise a discussion meeting at the Bangabandhu International Conference Centre in the capital on Sunday.
A cultural programme and children's gathering will be arranged at Tungipara on Saturday.
All national dailies will publish special supplements on the life and ideology of Sheikh Mujib, while state-run Bangladesh Betar, Bangladesh Television and private television and radio stations will also broadcast programmes on Bangabandhu's life.
Click here to redirect the biggest Bangabandhu resources in the WORLD
e-News Xclusive