Production of 22,000 tonnes Haribhanga mango expected in Rangpur; Bangladesh this year.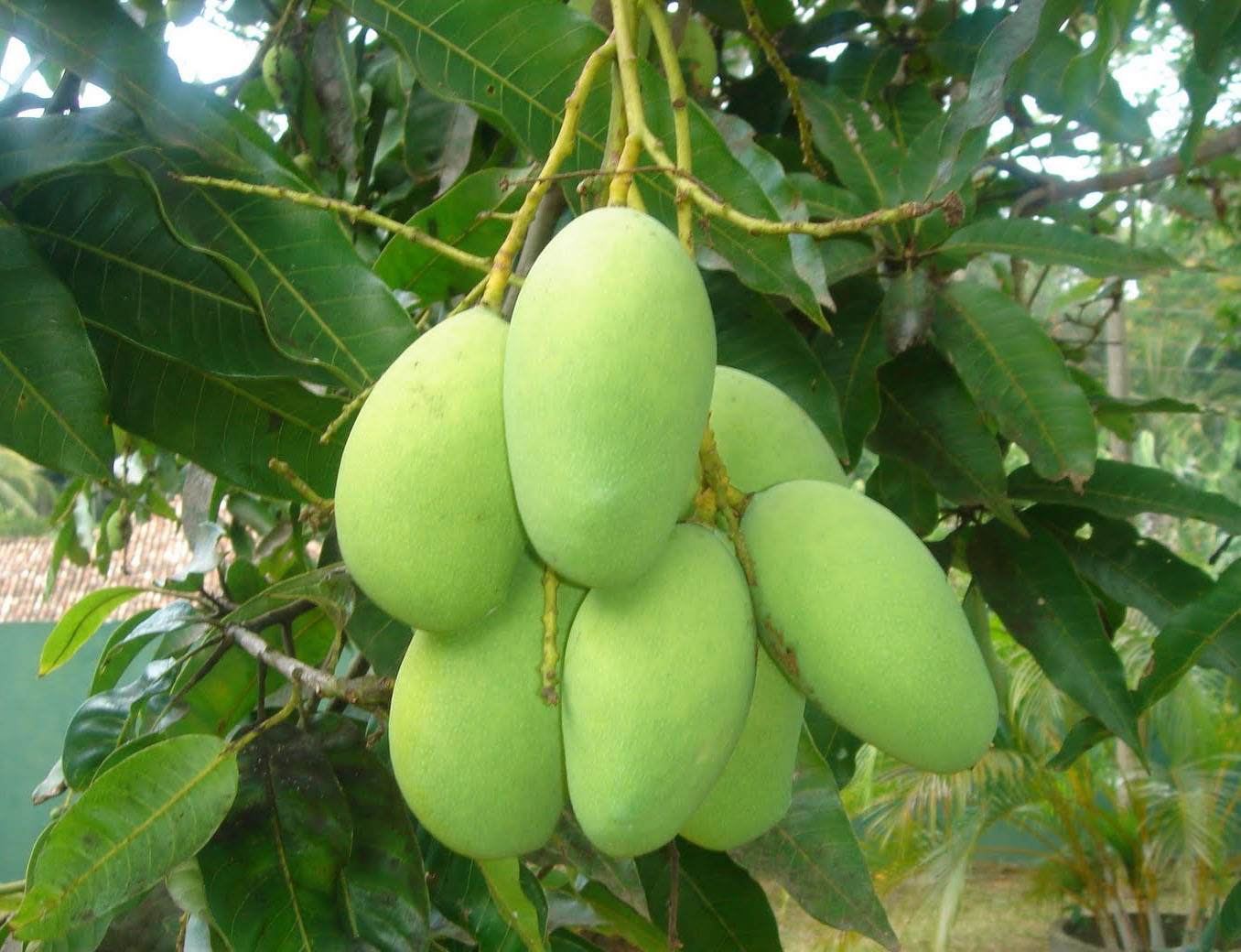 Farmers are expected to produce over 22,000 tonnes of highly fleshy, fibreless and tasty local variety Haribhanga mangoes worth over Taka 175 crore in four upazilas of the district this season, officials and experts said. Horticulture specialist of the Department of Agriculture Extension (DAE) Khandker Md Mesbahul Islam said cultivation of Haribhanga mangoes expands every year bringing self-reliance to hundreds of rural people here in recent years.
"Some 6,000 farmers and commoners have cultivated the mangoes in 4,000 small, medium and big orchards and homesteads on 5,500 hectares this season after producing 20,000 tonnes of the fruit last year in the district," he added.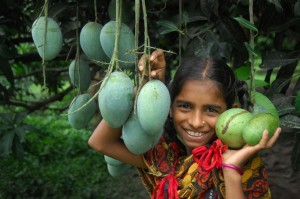 The mangoes are largely being cultivated commercially in the orchards in Podaganj, Khoragach Purbopara, Khoragach Paschimpara, Ruposhi, Zarullapur, Rangatipara, Bangaon, Chaker Pather, Paikarerhat, Rukniganj, Siraj, Tekani, Moyenpur, Kadamtola, Lalpukur, Shukurerhat, Sikarpur, Fulchowki, Tilakpara, Kashimpur, Ucha Balua, Matherhat and other villages in Mithapukur upazila.
Besides, the tasty mangoes are being cultivated in Kutubpur,  Arunnesa, Nataram, Rustamabad, Nagerhat, Chowpothirhat, Kanchabari, Gopalpur, Baroghoria, Airamri, and Mandalpara under Badarganj upazila, Kantabari, Palichora, Ramjiban under Sadar upazila and many other villages under Pirganj upazila.
Harvest of Haribhanga mango began in the second week of June and it will continue till end of July when its per kg price would rise up to Taka 300 in place of only Taka 70 to 80 per kg present price in the local markets, farmers and market sources said. Successful farmers Mahbubul Alam, Sukur Ali, Abdus Salam, Jahangir Hossain, Bablu Master and Nur Islam said they have achieved complete economic self-reliance through successful farming the highly profitable mangoes in recent years.
Predicting a bumper production of the mangoes, deputy director of the DAE Feroz Ahmed said that its cultivation on a commercial basis has become very popular during the past 15 years.
Additional director of the DAE Sekendar Ali said agriculture officials and experts have been disseminating latest technologies among the growers for better agronomical managements to further boosting cultivation of Haribhanga mangoes.
@rrajowan – eNewsDesk