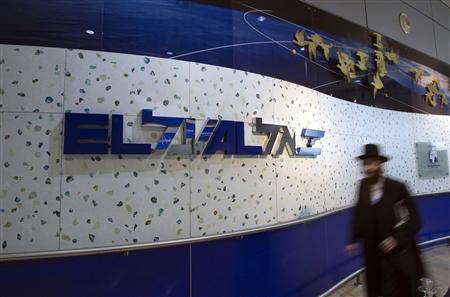 Computer hackers disrupted access to the websites of the Tel Aviv Stock Exchange (TASE) and Israel's flag carrier El Al Airlines on Monday, officials at both companies said.
Stock trading and flights operated normally despite the cyber assaults, which occurred as Israeli media reported that pro-Palestinian hackers had threatened at the weekend to shut down both these websites.
"There has been an attack by hackers on the access routes to the (TASE) website. The stock exchange's trading activities are operating normally," said Orna Goren, deputy manager of the exchange's marketing and communications unit.
The bourse's website could be accessed intermittently.
The site of El Al Israel Airlines website also crashed, and the company said it was busy trying to overcome the problem.
"El Al is aware that for the past two weeks cyber war has raged against Israel," El Al said in a statement. "The company is closely monitoring the Saudi hacker's activity."
A hacker who identified himself as coming from Saudi Arabia had earlier this month published thousands of personal and credit card details of Israelis apparently gleaned from commercial websites in one of the worst cases of mass cyber identity theft experienced by Israel.
There was no claim of responsibility for Monday's cyber incidents.
El Al said it had taken "precautions in operating the company's site. As a result there may be disruptions in the site's activity."
Israel opened an agency to tackle cyber attacks earlier this month. A founding member of the unit, Isaac Ben-Israel, said the country's most vital systems were already protected, but that incidents like the ones seen recently would only increase.
"As long as the systems are not guarded, any hacker anywhere in the world can break into them and do damage," Ben-Israel said on Israel Radio. "I believe that, done right, in a year or two, we will be able to wipe out all these hackers' threats."
Source : Reuters