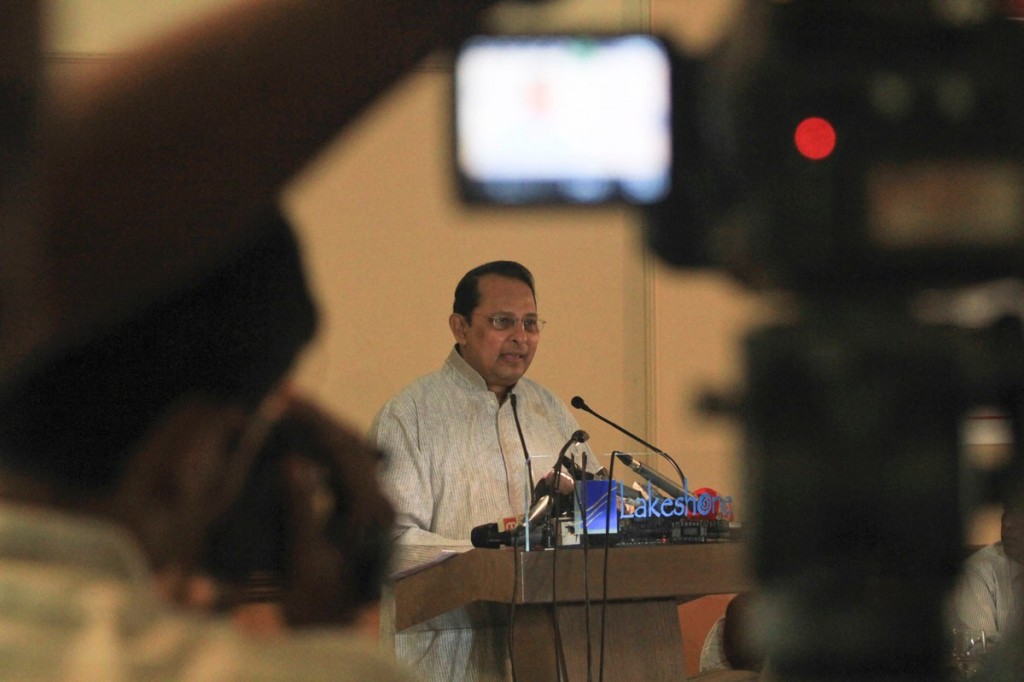 e-News® | The NEWS Company…DHAKA, Sept 17, 2014 – Information Minister Hasanul Haq Inu yesterday said the government of Prime Minister  Sheikh Hasina is working hard for children's security and women empowerment.
"The success of the present government has been lauded at home and abroad," he said while addressing the Meena Media Award giving ceremony at Hotel Sonargaon in the city. One of the judges of the award committee writer Selina Hossain, Award Project Director Harun-or-Rashid,UNICEF  Representative to Bangladesh Pascal Villeneuve and UNICEF goodwill ambassador actress Arifa Zaman Moushumi also  spoke at the function.
The minister said terrorist cliques and people like "Tetul Hujur" are hatching conspiracy to discredit the  success of the government towards women and children's development. Some 36 media workers from print, radio and electronic media were given awards in innovative and reporting  categories on the occasion.