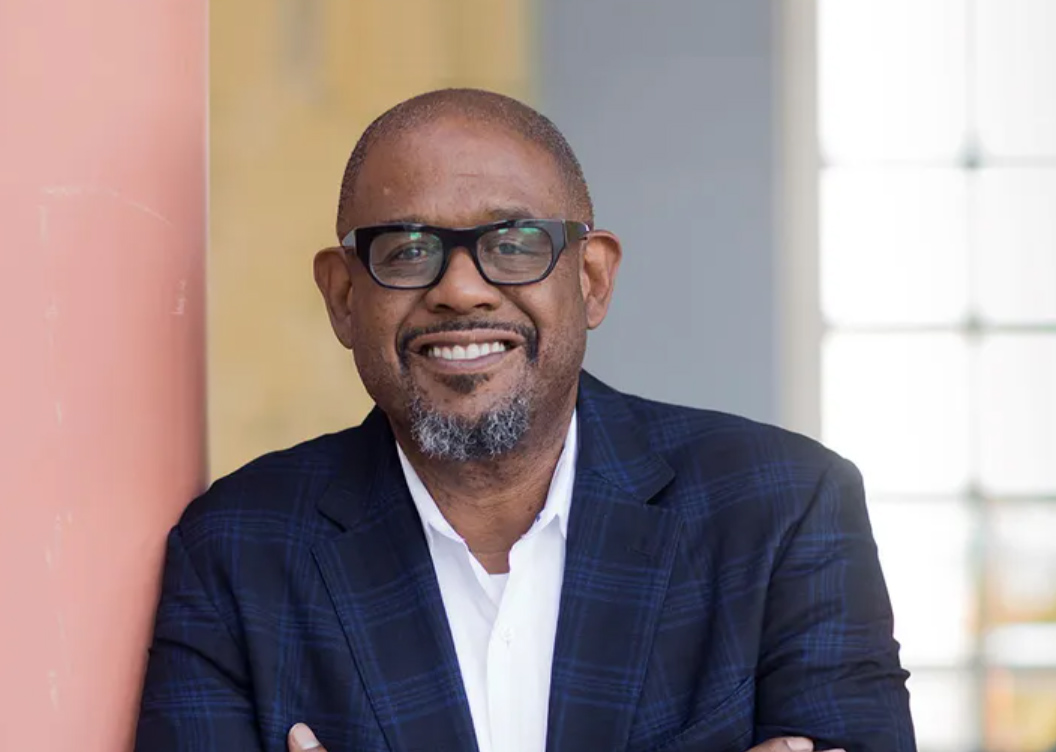 #thenewscompany : Following Jodie Foster in 2021, actor Forest Whitaker will be the honorary guest at the Opening Ceremony of the 75th Festival de Cannes, to be broadcasted live by France Télévisions and Brut. After Jeanne Moreau, Bernardo Bertolucci, Manoel de Oliveira, Jean-Pierre Léaud, Agnès Varda, or Alain Delon, he will be the new recipient of the honorary Palme d'or, which pays tribute to a sparkling artistic journey, a rare personality as well as a discreet but strong humanitarian commitment to key topical issues.
On this occasion, For the Sake of Peace, directed by Christophe Castagne & Thomas Sametin and produced by Forest Whitaker, will be screened in Special Screening Wednesday, May 18.
34 years ago, attending Cannes for the first time changed my life, and assured me that I'd made the right decision to devote myself to finding connectivity in humanity through film. It's always a privilege to return to this beautiful festival to both screen my own work, and to be inspired by many of the world's greatest artists – and I feel incredibly honored to be celebrated as part of the Festival's momentous 75th anniversary.
Forest Whitaker
Honorary Palme d'or of the 75th Festival de Cannes
Forest Whitaker is a legend who leaves an indelible impression: on film, on viewers, and on government decision-makers. His career path and his aura were fully revealed when he came to the Festival de Cannes in 1988 and appeared on the silver screen as the genius Charlie Parker, the visionary jazzman who took the saxophone to a higher, unprecedented dimension. He was beside Clint Eastwood in Bird, his first lead role, although he had already stood out in Martin Scorsese's The Color of Money, Oliver Stone's Platoon, and Barry Levinson's Good Morning, Vietnam. At the age of 27, he was awarded the Prize for Best Actor at the Festival de Cannes for his Bird performance. The whole world discovered an actor with phenomenal power, in tune with a sensitivity that spells a form of grace, a mass of feelings that conveys human fragility through the voice and in the eyes.
"When welcoming Forest Whitaker to Cannes, I was able to meet and admire an artist with intense charisma and a luminous presence", declares Thierry Frémaux, General Delegate. "His filmography is both dazzling and fully accomplished. I also observed closely his convictions as a man, and the attention he carries for the young generation. Through his faith in a better world and his commitment, he contributes to making it a better place. Rare are the artists that reach such a beautiful balance, and Forest achieves it and sets an example".
"It is a tradition for the Festival de Cannes to honor those who made its history and Forest Whitaker is one of them", adds Pierre Lescure, Festival de Cannes President. "He is this young actor that Clint Eastwood revealed in Bird and that man who broadens his view of the world to offer it to those who suffer and those who fight. The full honors belong to Whitaker. This Palme d'or is a gesture of gratitude from the world of cinema".
Forest Whitaker returned six times in the Official Selection and four times in the Competition, with Bird and then Bill Duke's A Rage in Harlem, Abel Ferrara's Body Snatchers, and Jim Jarmusch's Ghost Dog: The Way of the Samurai which defies categorization and in which he plays the part of a melancholy hitman who lives his life according to the « Hagakure », the code of honor of medieval Japanese samurais. Chock-full of power and yet very flexible, he embodies a playful, pondering hero who is driven by mysterious forces.
Films such as The Crying Game, Smoke, Panic Room, Phone Booth, The Last King of Scotland (Oscar and Golden Globe for Best Actor), Street Kings, Southpaw, Rogue One: A Star Wars Story, Black Panther, The Butler, and Respect show his multiple facets and eclectic choices. We can also mention Zulu by Jérôme Salle, closing the 2013 Festival.
In addition to his filmography as an actor, he has also directed 4 feature films (Strapped, Waiting to Exhale, Hope Floats, First Daughter) and produced such films as Ryan Coogler's stirring Fruitvale Station presented in Un Certain Regard as well as the exhilarating Dope, and more recently Songs my Brothers Taught Me by Chloé Zhao.
Forest Whitaker's artistic career sharply resonates with his humanitarian engagement. In 2012, he founded the Whitaker Peace & Development Initiative (WPDI), an NGO which acts in Uganda, South Sudan, Mexico, South Africa, Cameroon, Chad, Gabon, and even Los Angeles. Working for peace and economic resilience in territories marked by armed conflict and violence, WPDI has helped more than one million and a half people, thanks to a network composed of more than 2,500 leading youths and 14 learning centers. Forest Whitaker is UNESCO's Special Envoy for Peace and Reconciliation and a member of the United Nations Sustainable Development Goals Advocacy Group.