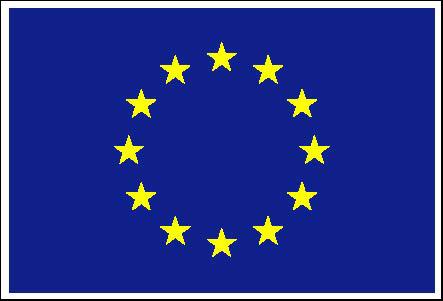 The European Commission, which controls one of the world's largest science budgets, has backed calls for free access to publicly funded research in a move that could force a major change in the business model for publishers such as Reed Elsevier.
The Commission said on Tuesday that open access will be a "general principle" applied to grants awarded through the 80 billion euro ($97.92 billion) Horizon 2020 program for research and innovation.
"Taxpayers should not have to pay twice for scientific research and they need seamless access to raw data," said Neelie Kroes, European Commission vice-president for the Digital Agenda.
The most prestigious academic journals, such as Nature, Science and Cell, earn the bulk of their revenues through subscriptions from readers.
They have large and lucrative deals with university libraries — worth about 150 million pounds to 200 million pounds a year in the UK — to give access to the same scientists who produce and review, usually without payment, the research that they publish.
Open-access journals, such as the Public Library of Science, are often internet-based and charge researchers a fee for publication, allowing free access for anyone after publication.
From 2014 all articles produced with funding from Horizon 2020 will have to be accessible and the goal is for 60 percent of European publicly funded research to be available by 2016.
The open-access market has been growing rapidly over the past decade but still only accounts for about 3 percent of the $8 billion global market for scholarly journals.
The subscription model has come under attack from some scientists, who argue that publishing companies are making fat profits on the back of taxpayer-funded research.
Elsevier publishes more than 2,000 journals with a staff of about 7,000. It made a profit last year of 768 million pounds on revenue of 2.1 billion, giving a margin of about 37 percent.
Publishers argue that quality does not come cheap and their subscription charges reflect the need to maintain large editorial departments and databases of published research.
Maire Geoghegan-Quinn, European Commissioner for Research, Innovation and Science, swept this argument aside. "We must give taxpayers more bang for their buck," she said in a statement. "Open access to scientific papers and data is an important means of achieving this."
The commission's move follows support from the UK government for a switch to open access and recent news that the European medicines regulator will open its data vaults to allow independent researchers to scrutinise results from drug companies' trials.
"The EU's decision to adopt a similar policy to that of the UK will mean that the transition time from subscription-based to open-access publishing will be substantially reduced," Professor Adam Tickell, who was involved in a recent UK government-commissioned report on the issue, told Reuters.
Tickell, of the University of Birmingham, predicted a rapid and substantial reduction in the cost of subscriptions, adding: "With the support of the EU, UK government and major charities, such as the Wellcome Trust, open access to research findings will soon be a reality."
Scientists funded by Horizon 2020 money will have two options. They will have to make their research immediately accessible with a payment to cover publication costs or they will have to put their work into a free repository no later than six months after publication in a subscription journal.
The commission has also called on EU member states to follow suit with their national science funding programmes.
A more tentative experiment that will allow free access to underlying data from experiments was also launched on Tuesday. It is aimed at making it easier for other scientists and business to build on the findings of taxpayer-funded research within the constraints of any commercial interests scientists may have or privacy issues within the data, particularly if personal details from human subjects are involved.
The best known example of the economic benefit of open access to research findings was the results from the project to decode human DNA in 2003.
The commission says that by 2010, an original research investment of about 3 billion euros in the genome project had generated 500 billion euros of economic activity.
Source : Reuters