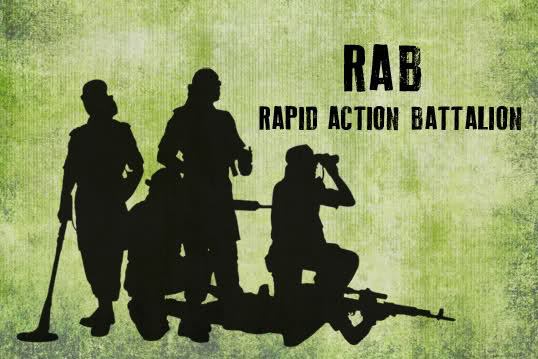 AGARTALA: The BSF has refused to hand over a former Bangladeshi security personnel caught by villagers in Tripura while illegally entering an Indian village to the neighbouring country. Instead, BSF officials handed over Milon Hussain, a former Rapid Action Battalion (RAB) personnel, to Tripura Police with a complaint of illegally entering into India on Saturday night.
A local court here on Sunday remanded Hussain in judicial custody. According to B S Rawat, DIG of BSF Tripura frontier, Indian villagers of Rahimpur on the western border along Tripura and Bangladesh caught Hussain when he was allegedly entering into the house of a villager.
"Hussain, accompanied by seven others with light arms, had introduced themselves as RAB personnel while storming the house of Mahim Miah. When they forcefully entered the house, the house owner raised an alarm and immediately villagers caught hold of . However, others managed to escape taking the advantage of darkness," said Abir Alam, a villager.
BSF jawans, too, rushed to the spot and took Hussain into their custody. Soon, BSF took up the matter with Border Guards, Bangladesh (BGB). The BGB claimed Hussain as their source and confirmed that he had earlier worked in Bangladesh Army.
BGB demanded release of Hussain as a goodwill gesture at the commandant level meeting on Saturday night following the incident. But the BSF refused to release him saying he had illegally entered India without any authority, said Rawat. Later, he was handed over to police.
@rrajowan