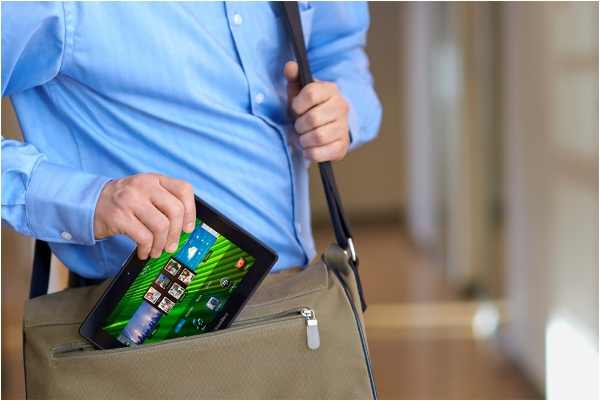 We have very significant news to share with our government customers – today the BlackBerry® PlayBook™ tablet officially received FIPS 140-2 certification, the first tablet to ever have received this certification. With FIPS 140-2 certification, the BlackBerry PlayBook tablet can now be used by the U.S. federal government with confidence, knowing that it meets their policy requirements for securing and protecting sensitive data.
This absolutely underscores the commitment by Research In Motion® (RIM®) to building products that meet stringent security requirements of the US Federal Government.
There are a wide variety of smartphone and tablet products available on the market today, many of which don't meet the highest level of security standards that government agencies demand. The BlackBerry PlayBook tablet and BlackBerry smartphones are clear exceptions.
The BlackBerry PlayBook tablet is a natural extension to the hundreds of thousands of BlackBerry® smartphones that are used in the Federal Government today. With the BlackBerry® Bridge™ application, the BlackBerry PlayBook tablet can be paired with a BlackBerry smartphone to provide secure access to information on the larger screen while keeping the data stored safely on the BlackBerry smartphone. Secure network communication is also extended to the BlackBerry PlayBook tablet in this manner, designed to allow the government to be assured that they can securely access applications and other critical data.
I'm pretty excited about the opportunities that the BlackBerry PlayBook tablet presents for government agencies. Pilot projects to use the BlackBerry PlayBook tablet are already underway across the government and the use case scenarios are impressive. Give me a shout in the comments if you would like to discuss how the BlackBerry PlayBook tablet would fit into your agency or department.
Author :  @rrajowan / Source : RIM