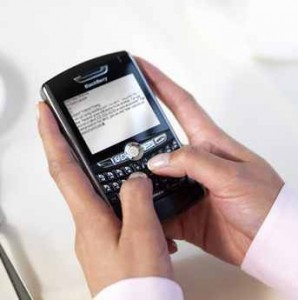 Research In Motion's BlackBerry Messenger service was disrupted by an apparent service outage on Friday, adding a further headache as the company reels from a dismal earnings report.
The messaging service, popularly known as BBM, has proved a strong selling point as RIM expands beyond its corporate base to a younger audience and into emerging markets.
The Canadian company said via Twitter that it was aware of some customers in Canada and Latin America reporting issues with the service. Support teams were investigating, it said.
A Reuters correspondent in Bogota received this text message from Colombian operator Comcel: "Esteemed user, BlackBerry informs us that the chat service is unstable at the international level. We will advise you when it has been re-established."
A RIM spokeswoman and Spanish operator Telefonica's Colombian unit did not immediate respond to requests for comment.
A correspondent in Venezuela said the service was not working at all on his device, while service was also reported as spotty in Argentina.
Messages were delivered successfully from the United States to Nigeria and Britain, while messages sent from Canada to India, the Middle East and Australia were not delivered.
RIM runs its own network infrastructure, enabling it to encrypt, compress and push data to BlackBerry devices via a cellular network.
Shares of RIM sunk 20 percent on Friday, after the company posted a sharp drop in quarterly profit, painted a dismal picture for the current quarter and said it now expects to reach only the lower end of an already reduced full-year outlook.
Source : Reuters