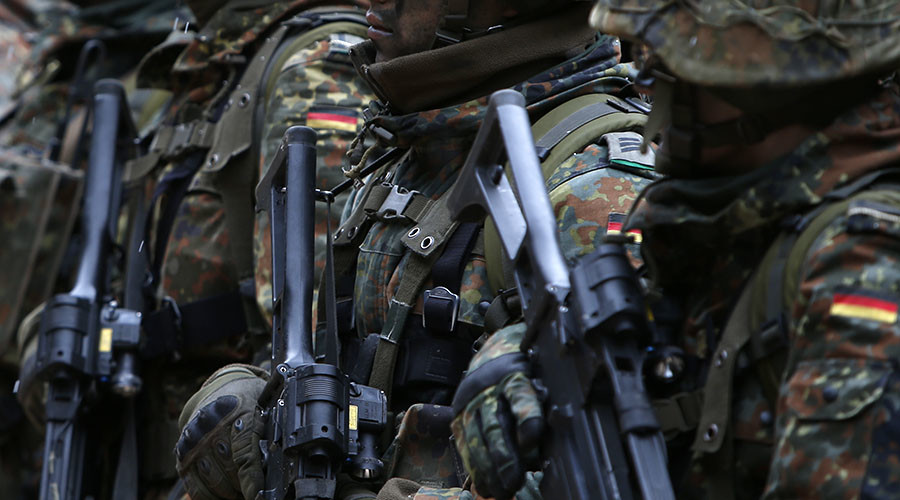 #thenewscompany : German counter-intelligence believes that at least 29 former soldiers from the country have left to join Islamic State in Syria and Iraq. An internal report also revealed that 65 active soldiers are being investigated for alleged jihadist sympathies. The report was undertaken by the German military counter intelligence service (MAD), which was seen by the DPA news agency. The documents show that at least 29 former German soldiers have fled to the Middle East to join Islamic State (IS, formerly ISIS/ISIL).
Social Democratic Party (SPD) MP Hans-Peter Bartels, who is responsible for oversight of the army, said on Tuesday that "Islamism isn't the main problem of the Bundeswehr (German Army), however, he did mention that "it represents a real danger that we have to take seriously." As many as 22 soldiers have been identified within the Germany Army of being Islamists since 2007, with 17 being sacked. The remaining five had reached the end of their service when the investigation had been concluded.
According to DPA, MAD has investigated a total of 320 suspected cases of Islamism since 2007. Alarmed by the revelations, the German Defense Ministry now wants MAD to take greater steps to ensure that jihadists are not infiltrating the German Army. This will include every prospective soldier being investigated for links to anti-Constitutional movements. However, this would need the law to be changed.
At present, only those joining sensitive areas of the military have had to undergo background checks, while ordinary soldiers have not had to go through any vetting process. "Just like other fighting forces, the Bundeswehr can be attractive for Islamists who want to acquire weapons training," Bartels said. "But to my knowledge there is so far no systematic push by Islamist organizations to infiltrate the army."
German domestic intelligence has also warned that there is a threat of future attacks in German cities from newly arrived migrants, amid fears that newly-arrived migrants are being radicalized. "We see the security situation as very serious, though we have no immediate intelligence on planned attacks in Germany," the head of the Federal Office for the Protection of the Constitution, Hans-Georg Maassen, told Die Welt newspaper in a comprehensive interview released on Sunday. His office acts as Germany's main counter-intelligence and homeland security agency reporting to the Interior Ministry.
"IS is willing to carry out attacks on Germany and German interests," he said, adding that in IS propaganda German cities are placed next to Paris, London and Brussels – all previous targets of large terror attacks. The homeland security chief said airports and railway stations, as well as large-scale public events such as open air fests, were the most likely targets for potential attacks. In addition, Maassen stressed that "we've seen many times that those [German nationals] who returned from Syria had links to planning attacks in Germany."
A recent study conducted by the International Centre for Counter-Terrorism (ICCT) and published on April 1 says that between 720 and 760 Germans are believed to have traveled to join IS