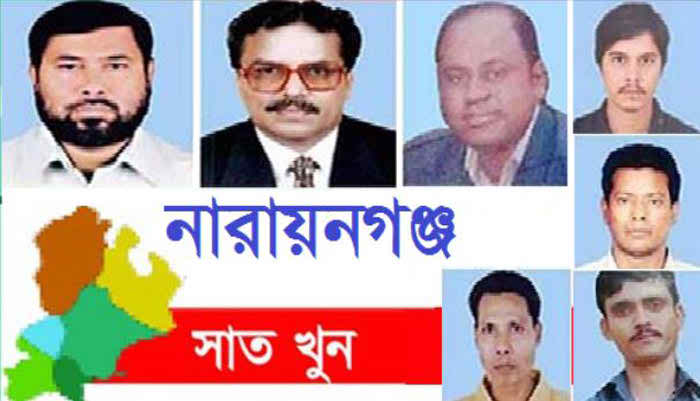 e-News® | The NEWS Company…NARYANGANJ, Feb 08, 2016 : A court here today indicted 35 persons including prime accused Nur Hosain and three officials of Rapid Action Battalion (RAB) in connection with a case relating to seven murders of Narayanganj. Narayanganj District and Session Judge Syed Enayet Hossain passed the order in presence of 23 accused. It also fixed February 25 for recording deposition.
Former RAB-11 officials, commanding officer (CO) Lt Col Tareq Sayeed, Major Arif, and Lt Commander MM Rana were also indicted in the case. Twelve of the accused are still at large. Earlier on April 27, 2014, seven people including Narayanganj City Corporation (NCC) councilor and panel mayor Nazrul Islam were abducted from Dhaka-Narayanganj Link Road.
Six bodies were found in the River Shitolakhya on April 30 and the remaining one on May 1. Three separate cases were lodged to this end.