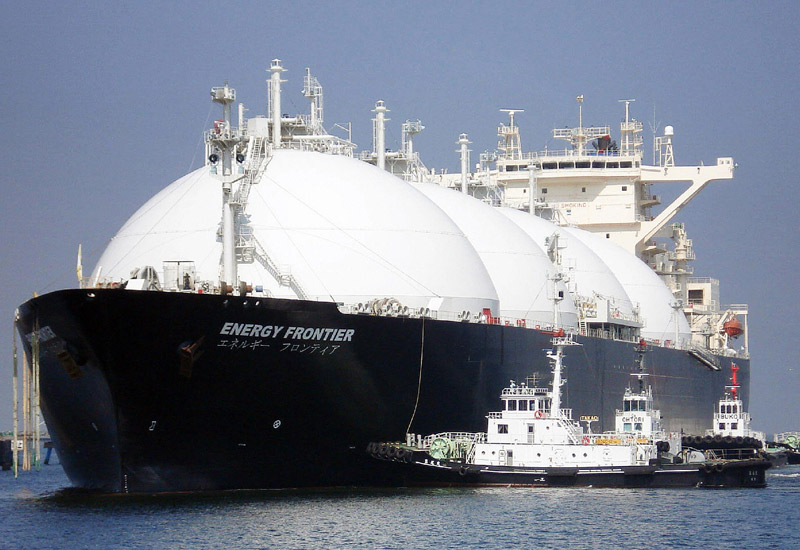 e-News® | The NEWS Company…DHAKA, Jan 17, 2016 : The Qatar government has appointed RasGas Company Limited (RasGas) for exporting liquefied natural gas (LNG) to Bangladesh under a G to G arrangement.
"Talks are underway with the Qatar government to fix the LNG price and other related issues," State Minister for Power, Energy and Mineral Resources Nasrul Hamid told #thenewscompany here today. He said the government has fixed a target to add LNG to the national grid by 2017 after establishing an LNG Terminal at Moheshkhali area of the Bay of Bengal. The state minister said a the Singapore-based Astra Oiland Excelerate Energy Consortium (AEC) would set up the Floating Storage Re-gasification Unit (FSRU) with a capacity of 500 million metre standard cubic feet per day (mmscfd) within June next year.
According to a ministry official, a Memorandum of Understanding (MoU) was signed in 2011 between Bangladesh
government and Qatar government to import LNG under government to government (G to G) arrangement. Bangladesh's state-run Petrobangla has signed a deal with Qatar's RasGas in Doha to facilitate import of LNG. RagGas is one of the world's premier integrated LNG enterprises and has an enviable reputation for being a safe and reliable supplier of LNG that has transformed a regional resource into a key component of the global energy mix, he said.
Meanwhile, Petrobangla signed a term-sheet agreement with Astra Oil and Excelerate Energy Consortium on February 25, 2015 to set up the FSRU Terminal at its own cost.As per the deal, the contractor will implement the project at Maheshkhali area of the Bay of Bengal on Build-Own- Operate- Transfer (BOOT) basis and it would be transferred to the government after 15 years.
There is no direct investment from the government for establishing the FSRU, but the government has to bring LNG from the exporting countries through procurement. Thereafter, the government would sell it to the consumers after re-gasification of the LNG. The Gas Transmission Company Limited (GTCL) has already taken initiatives for the construction of 91km-long Moheshkhali- Anwara gas transmission pipeline for transmission of the re- gasified gas from the floating terminal at Moheshkhali to the shore to connect with the Karnaphuli Gas Company systems, the official added.
Under the project, the Petrobangla would also provide USD 90.16 million annually to AEC, while the company will deposit USD 2 million as Term Sheet Security during signing of the Term Sheet Agreement. Considering the country's on-going and future gas crisis, the government in 2013 took up a plan to import LNG to feed the national grid by 500 mmcfd. As per directives, the Petrobangla took the initiative to install the LNG terminal.
The proposed terminal would help off-load imported LNG containers easily by ships and transmit LNG into the national gas system. At present, the country's gas production is about 2,700 mmcf per day.