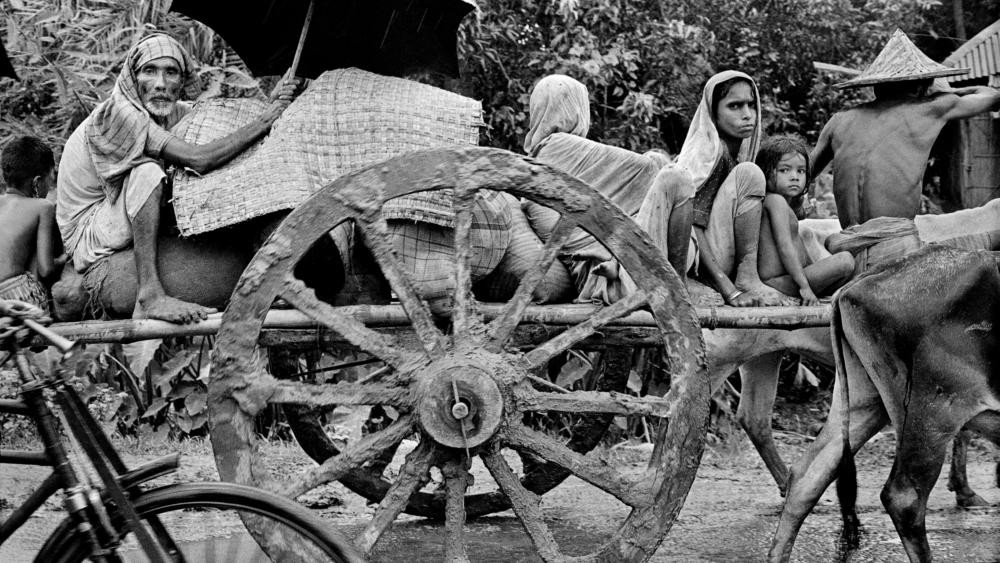 e-News® | The NEWS Company…DHAKA, Dec 08, 2015 : The atrocities beyond description by Pakistani occupation forces during 1971 war of liberation forced around one crore people to cross the borders to live in India as refugees in dire misery but many of them showed undaunted spirit even at this difficult time by forming a body to serve and ease the hardship of fellows.
The group they formed was Bangladesh Volunteer Service Corps (BVSC) which had played a significant role to provide all out support to about one crore of Bangladeshi refugees in India. The corps worked at 160 camps in West Bengal, Tripura, Assam and Meghalaya. It was organized by prominent citizens and leaders from Bangladesh. The main purpose of the body was to reorganize the people who escaped the atrocities of Pakistani occupation force and their local collaborators.
An international organization War and Want donated 20,000 pound (3.59 lakh rupee) to carryout activities of BVSC. Freedom Fighter Mamun Al Rashid was executive director of it while Freedom Fighter Rahmat Ali was Chairman. The then Indian government and different volunteer organizations also helped the BVSC.
Themselves refugees, they were dedicated to the task of building peace for the future, reconstructing life out of the ashes of the appalling events which began in March 1971 and compelled millions of peaceful citizens to leave their homeland. According to publications of BVSC, it helped the camp authorities in maintaining law and order, strengthening the refugees psychologically, providing protein to the children and sick people, cleaning the camps and keeping those healthy, giving training to men and women on cottage industry and crafts, holding cultural and educational programmes.
Noted historian Professor Dr. Muntassir Mamoon in an article "Saronarthider Protishthan" (Volunteer's Organisation) in his edited book "Muktijuddher Chhinna Dalilpatra" narrated the role of BVSC in reconstructing lives of the refugees.
Bangladesh has a 2000 km international border with four Indian states and about one crore people took refuge in those when the War of Liberation broke out in 1971. Tripura, which has an 856 km border with the neighbouring country, had accommodated 16 lakh refugees when its own population was 15 lakh. Tripura was the war headquarters of the Liberation War. Thirty lakh (three million) people sacrificed their lives for independence. Bangladesh emerged as an independent country on December 16, 1971.
By Asraful Huq and Mahmudul Hasan Raju