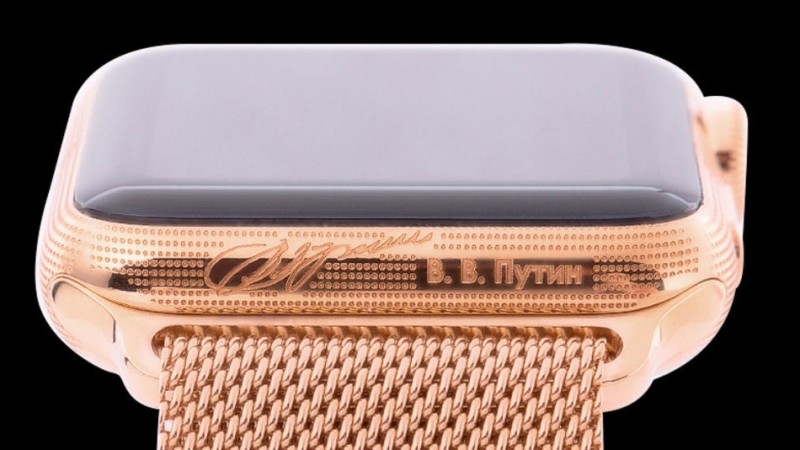 e-News® | The NEWS Company…California, August 09, 2015 : Sometimes, you just need a little more Russia in your gadgets. Jewelry maker Caviar, known for its collection of high-end iPhone remakes, has released a set of custom, Russia-themed Apple Watch designs. The three watches pay tribute to Russian President Vladimir Putin, Russian revolutionary Vladimir Lenin and tsar Peter the Great.
The gold coated Putin-themed watch includes Putin's signature, an engraving of a modern Moscow panorama and an image of the state emblem on the device's crown. The version with a Milanese loop bracelet is limited to 999 pieces and costs 197,000 rubles ($3,073), while the leather bracelet variant goes for 192,000 rubles ($3,000).
The Peter the Great-themed watch also got the gold plating treatment, as well as an engraving of a pattern that appears on the royal throne, currently on display at Russia's State Hermitage museum in St. Petersburg. The price is 182,000 rubles ($2,844) for the leather bracelet variant, and 187,000 rubles ($2,922) for the Milanese loop one.